Your golden years are the perfect opportunity for summer travel. Now that you've retired, you can plan your vacation when and how you want—there's no need to fit your travel into your work schedule, and unless you're bringing grandchildren along, you don't have to worry about finding kid-friendly accommodations or activities.
Of course, many seniors need to do some extra planning before embarking on a trip, but there's no reason to let concerns about your mobility or safety spoil the fun. Whether you're planning to tour the historic sites of Europe or simply soak up the sun on the beach, we've put together some travel tips to help make your summer travel a success.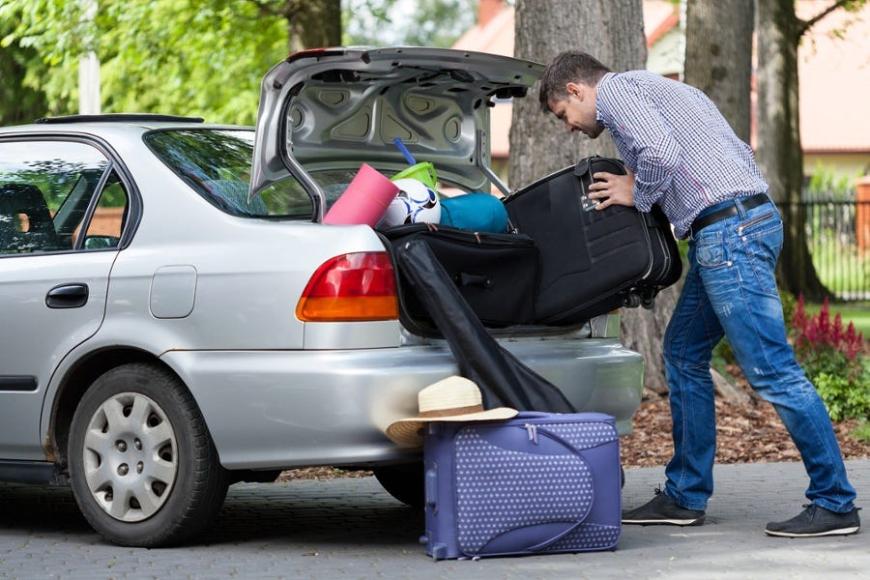 Packing Up
When it comes to packing for a vacation, the most important rule is usually the hardest to follow: pack light! The lighter you pack, the lighter you'll be. And that's a good thing. Unless you're absolutely sure that you'll need that extra cardigan or that fourth pair of shoes, leave them at home.
A few additional tips on preparing your gear:
1. Wheels are a traveler's best friend. If you need to bring multiple bags, use a rolling luggage bag with a smaller bag that stacks on top.
2. Bring an extra pair of eyes. If you wear glasses, bring a second pair with you, just in case. Replacing glasses on short notice can be time-consuming, expensive, and sometimes impossible.
3. Don't forget the Ziploc bag. There's been some confusion about this point in recent years, but if you're flying, the 3-1-1 rule still applies. Any liquids in your carry-on luggage need to be in containers no larger than 3.4 ounces, and they must fit in a single one-quart zip-top bag.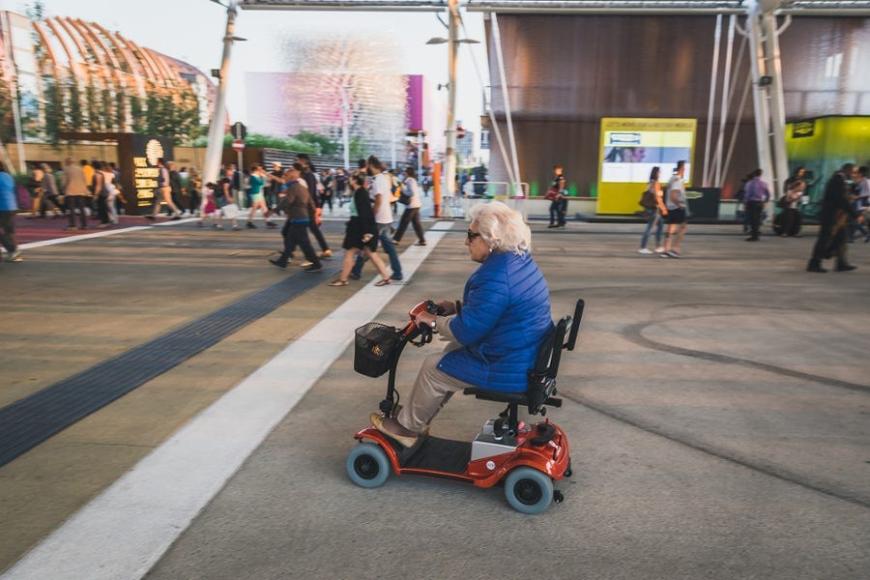 Getting Around
Even if you're still in excellent health, chances are that you've slowed down a bit since your younger years. Most seniors need a little more time to get around, especially in an unfamiliar setting. Here are a few tips to help you get from place to place in style.
4. Bring your mobility scooter. If you're traveling by car, bring your mobility scooter along for the trip. Your scooter will allow you to stay out on the town longer and take in more of the sights without getting tired. Don't have a van to transport a scooter? Don't worry– you can attach a mobility scooter to almost any car with a vehicle lift.
5. Prepare your legs. If you won't have a mobility scooter with you on your trip, get your legs ready for action by stepping up your exercise routine in advance. Using exercise peddlers, you can keep your legs strong and mobile while you attend to other important matters, like reading novels, watching the Cincinnati Bengals (our favorite football team ;), or having dinner with your grandchildren.
6. Fly direct. If at all possible, book nonstop flights to and from your destination. Direct flights help you avoid the fatigue and stress that come from changing planes. Of course, it's not always possible or financially feasible to get a direct flight. If you need to book an itinerary that includes a layover, make sure you will have 45 minutes (preferably longer) between flights. An extended layover may not sound like a great way to start your vacation, but believe us, a little extra time at the gate is much better than trying to rush through an oversized airport (we're looking at you, Atlanta) with your carry-on luggage in tow. A longer layover also gives you time to grab a snack and drink some water, which can help you arrive at your destination feeling like a champ.
7. Check your bags. Spare your arms and back and leave the heavy lifting to people who get paid to do it. Checking your luggage is especially important if you can't get a direct flight, so that you're not dealing with heavy bags while trying to make your transfer.
8. Have an itinerary. On some vacations, you just want to lounge on the beach or have croissants at the nearby cafe. On others, you might want to get out and sight see. Having an itinerary that maps out your day ensures that you have plenty of time to get to the places you go, allows you to map out transport to those places, and reduces your stress…so if you decide to stop for a strawberry lemonade, you know you can do that without messing up your plans.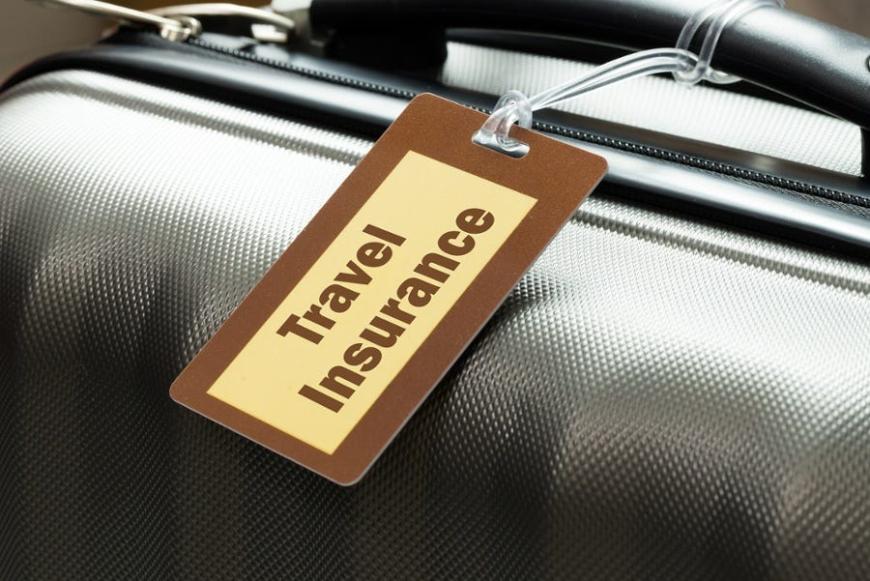 Staying Safe
Safety is an important consideration for travelers of any age. Seniors have a few extra things to think about, as they are more likely to be targeted by pickpockets, con artists, and other scoundrels. A few basic precautions can help you avoid trouble and enjoy your trip from beginning to end.
9. Get travel insurance. Travel insurance covers a wide range of potential problems, including trip cancellations, lost luggage, accidents, and medical expenses. Some people feel that insurance is not necessary, but if you're planning a once-in-a-lifetime trip, it's definitely worth the expense. Premiums are typically affordable, and even if you never need to use it (knock on wood) the coverage can provide invaluable peace of mind.
10. Secure your essentials. Leave expensive jewelry and watches at home, and keep your IDs and other valuable items in a hidden pocket underneath your clothes. You flew to Rome to see the Colosseum and the Trevi Fountain, not to sit in a consulate office trying to replace your passport.
11. Keep track of your bags. It's hard to avoid bringing a purse, hip pack, or backpack when you're out and about, but these items make it easier for thieves to identify you as a tourist. If you're not holding your bags in your hands, keep them on the ground between your feet, or you may get an unpleasant surprise when you try to pay for that delicious outdoor lunch.
12. Don't forget your medication. Be sure you have an adequate amount of your prescription medication, and bring it with you in the original bottles. If you'll be out of town for an extended period, ask your doctor to write a prescription for an additional supply, just in case.
You waited a long time to enjoy your retirement, and you owe it to yourself to explore the places you've always wanted to see. So get out there and make the most of your summer getaway—you've earned it!