Aside from Christmas, there may be no more widely-anticipated holiday for children than Halloween. It's a night to put on a fun or scary costume, roam the neighborhood with friends, and load up on candy and other sweet treats. For most children, Halloween is one of the high points of the year. If you have a child who uses a wheelchair, though, Halloween may present a bit of a challenge. That's especially true if this year will be your first attempt at trick-or-treating with the wheelchair. Your child may be discouraged that they can't wear a traditional costume or that they can't walk the neighborhood with their friends. The good news is that Halloween can still be fun even with a wheelchair. In fact, the wheelchair can even allow for more creative costume ideas. Below are a few tips to help you and your child have an enjoyable and stress-free Halloween:
Practice the trick-or-treat route ahead of time.
This is a good idea for all children, but it's especially true for kids in wheelchairs. By practicing the route in advance, you can identify areas that may pose a challenge so you can alter your plans for make adjustments. For instance, you may notice that a street crossing isn't wheelchair friendly or that one area of the sidewalk is too cracked and uneven to safely navigate. You might notice certain houses that have front staircases or driveways with gravel or other tough terrain. By identifying these challenges upfront, you accomplish two goals. One is you give yourself an opportunity to make adjustments to the route. The other is that you set your child's expectations upfront so they aren't disappointed during trick-or-treat. You may be able to ask a friend to get candy for your child at the houses that can't be approached in a wheelchair.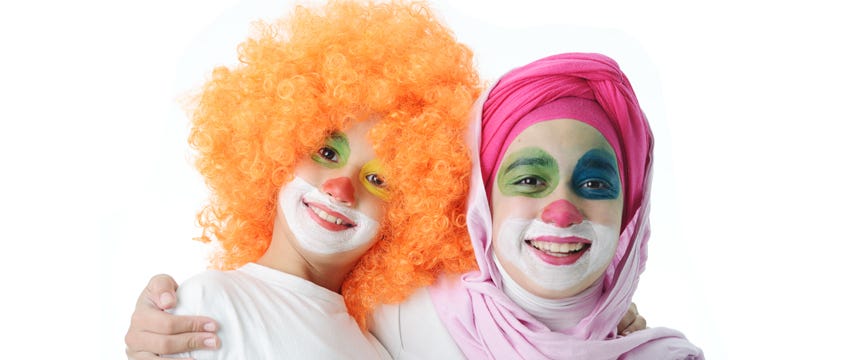 Consult with your neighbors ahead of time.
Another benefit of practicing the route is that it allows you to take some steps to make trick-or-treat easier for your child. For instance, if you know your child won't be able to make it up the steps to several houses, you could talk to those neighbors in advance. Perhaps they would be willing to meet you and your child at the end of the driveway at a predetermined time. Also, depending on your neighborhood, many homeowners may set up chairs and tables at the end of their driveways so they can enjoy the evening and see all the costumes. You could find out which neighbors plan on sitting outside so you know with certainty which houses your child can definitely approach.
Use the wheelchair to your advantage.
At first glance, the wheelchair may seem like a limitation on your child's costume. However, with some creative thinking, the chair may actually help you design a costume that is the envy of all the neighborhood kids. In a
post from 2015
, we displayed some creative wheelchair costumes that kids have used in the past. A wheelchair can be a great foundation for nearly any costume that involves wheels. For example, we've seen pictures of kids in wheelchairs dressing up as bulldozers, R2D2, the Batmobile, and more. Your child doesn't have to be discouraged about the wheelchair. Be creative and help him or her come up with a costume that is truly unique.
Use the buddy system.
Your child may be at the age where they don't want their parent walking around with them. They want to go with their friends, just like all the other kids in the neighborhood. You may be understandably apprehensive about letting them go on their own. Think about whether you could use a buddy system to make sure they're safe. Is there a neighborhood friend whom you trust to be their designated "buddy" and make sure they stay safe? Could you hire an older responsible teenager to walk with them and their friends? Also, consider letting them use a cell phone so they can contact you if they need help. As a bonus, you can turn on the phone's GPS technology so you can track where they are in the neighborhood.
Consider alternatives.
It may be that your child simply can't enjoy trick-or-treat to the extent that they would like. Perhaps your neighborhood isn't safe for them to traverse at night by wheelchair. Or maybe their condition is such that it's too difficult for them to trick-or-treat. There are other ways to help them celebrate Halloween. After trick-or-treat is over, you could host a party and bonfire for neighborhood parents and kids. Or you could have a party at home for your child's school friends on a different night. Many churches and schools now offer "trunk or treat" in their parking lots, which could be a safer alternative. A wheelchair doesn't have to be a limitation on your child's ability to enjoy Halloween. Be creative, plan ahead, and consider safe and fun alternatives. With a little advanced planning, your child may be able to have their best Halloween yet.