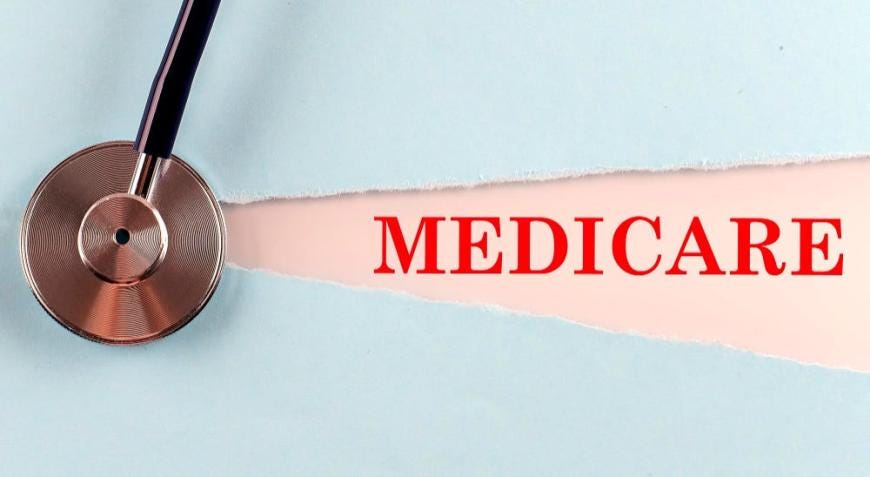 If you're searching for a hospital bed for you or a loved one, you may wonder about Medicare coverage. While Medicare does cover basic hospital beds for qualifying patients, a specific set of conditions must be met.
Requirements for a Medicare-approved hospital bed
In order to qualify for a hospital bed under Medicare, you must meet the following requirements.
Have an approved, documented medical condition
Qualifying conditions range from congestive heart failure to breathing problems. Hospital beds are prescribed to individuals who require a head-of-bed angle higher than 30 degrees or sleeping positions that are not possible with a normal bed.
A signed Medical Necessity Certificate
A participating physician must prescribe a hospital bed based on a documented medical condition, paired with a signed Medical Necessity certificate. Each bed model and add-on comes with additional documentation requirements.
What will Medicare cover?
If the above conditions are met, Medicare will cover 80% of the total cost of the hospital bed for those with Part B enrollment. You'll still be responsible for a 20% copayment, and Medicare will determine whether you purchase the bed or rent for a 13-month capped rental period.
Your final cost will be based on a variety of factors: type of bed, location, insurance parameters, etc.
Generally speaking, Medicare will only cover the most basic model of hospital bed to accommodate your needs. Medicare covers the following types of hospital beds:
Manual hospital bed: A fully-manual bed that adjusts by turning a crank. While affordable, these beds produce the most manual strain on caregivers.
Variable height hospital bed: In addition to adjusting the head and foot sections of the bed, patients can smooth transfers by adjusting the overall height of the bedframe.
Semi-electric bed: While bed height requires a manual crank, head and foot adjustments are done with a handheld remote.
Heavy-duty hospital bed: For bariatric patients who need additional support, patients over 300lbs can qualify for heavy-duty, extra-wide beds.
If deemed medically necessary, Medicare can cover other items such as bed rails and trapeze bars.
Be sure to double-check with your doctor, DME supplier, and Medicare to ensure approval throughout the process. Medicare may not pay any claims if the order is not submitted properly.
Features not covered by Medicare
Here's the bottom line: if you want to customize your hospital bed to your specific needs and comfort, you'll want to look outside of Medicare's basic options.
Some bed features not covered by Medicare include:
Full-electric beds, completely operated with a handheld remote.
Rotating beds for easier transfer
Customizable mattress types
Ultra-adjustable beds with sectioned mattresses
Customizable designs, frames, etc.
Additional storage space
Integrated weighting space
Additional tilting and reclining options
Etc.
Proper sleep is critical for good health, and plays a principal role in injury prevention, memory, reduced cardiovascular risk, mood, and other important health indicators. You shouldn't settle for the most basic model, but rather select a hospital bed which will best support your health needs and lifestyle.
The next level: our best-selling hospital beds
Our collection of homecare hospital beds are designed with optimal home-based care in mind.Here are a couple of our best-selling models.
EasyCare® SE Hi-Low Homecare Bed
Built with incredible attention to detail, this fully-electric hospital bed comes with a 4-section mattress support platform. This allows patients individual control over the head, legs, and deck elevation to create hundreds of different positions.
Hi-low functionality make transfers a breeze, and advanced auto-contour functionality prevents shin shearing during position changes. With a built-in width extender, this bed can be perfectly customized to your comfort.
Carroll CS7 Hi-Low Hospital Bed
Another best-seller, this highly versatile hi-low bed can easily accommodate any activity in your day-to-day life.
The fully-electric bed can lower to an impressive 7" or raise to 30" for simple transfers and strain-free caregiving. Auto-contour functionality prevents shin shearing, and a one-touch floor lock system safely secures the bed in place. An upgraded slat-deck frame design creates increased ventilation and protects against infection.
Hot & New Beds
SafeCare LT Hi-Low Homecare Bed
Make no mistake: even at entry-level pricing, the MedaCure Ultra Low Hi-Low Homecare Bed provides the highest standard of comfort and attention to detail. Use the bright universal symbols on the remote hand control to find your perfect position. The auto-contour feature can raise the head and knees simultaneously, preventing painful skin shearing.
Rapid tool-free assembly means you can start relaxing in your bed in no time. While set-up and maintenance may be a breeze, the quality of construction speaks for itself. The bed's durable, reinforced steel tube frame can easily support up to 500lbs.
PerfectCare Versatile 2-in-1 Homecare Bed
Delivering care has never been easier. Breeze through set-up and maintenance: this bed requires no tools at all. Bed too short or narrow? Extend the width and length in a matter of seconds (headboard and footboard included!). The 8-function hand pendant lowers the bed to a safe 7" tall for seamless transfers, then can raise to 30" to make caregiving easier. Protect from pain skin shearing with the auto-contour function, which raises both knees and head simultaneously.
The perfect hospital bed for your needs
Medicare does provide limited hospital bed coverage, given that specific conditions for medical necessity are met. MedMart accepts Medicare at our brick and mortar stores, but not via online retail.
For those who don't fit Medicare's rigid requirements or are looking for additional functionality and comfort, privately purchased hospital beds through a provider like MedMart are the way to go. Customize your ideal bed based on your optimal positions, add-ons, or interior design preferences.
Get in touch with a MedMart product expert today to find the best-fit hospital bed for you.