If there's one thing that everyone should look forward to at the end of a long day, it's a comfortable place to rest. While traditional recliners and beds are comfortable, they aren't always a safe solution for those with impaired mobility. If you or a loved one struggles with transitioning from a seated to standing position, lift recliners are a perfect solution.
While they may look like ordinary reclining chairs at first glance, lift chairs come equipped with powerful motorized systems to gently lift users from a seated to standing position with the press of a button. They're perfect for those struggling with chronic illness, recovering from surgery, or anyone in need of an extra helping hand.
If you're shopping for a lift chair for you or a loved one, the choices can seem overwhelming. How many motors do you need? What size lift chair? What add-ons or additional features should you consider?
With over 30 years of experience finding the perfect mobility solutions for our customers, we know a thing or two about what makes a quality lift chair. Here, we've put together a comprehensive list of the five top lift chairs in the United States available for purchase. Each of these solutions are top-ranked in terms of comfort, functionality, and add-ons.
1. Cloud MaxiComfort Power Lift Recliner
There's a reason the Cloud MaxiComfort is one of our bestselling power chairs: overstuffed arms and very forgiving flex foam give incredible comfort and alleviate aches and pains. Dual motors allow for infinite positioning, and a patented scissor-box mechanism conforms the seat precisely to your measurements. The Cloud Maxicomfort comes in a variety of colors and sizes to fit your needs.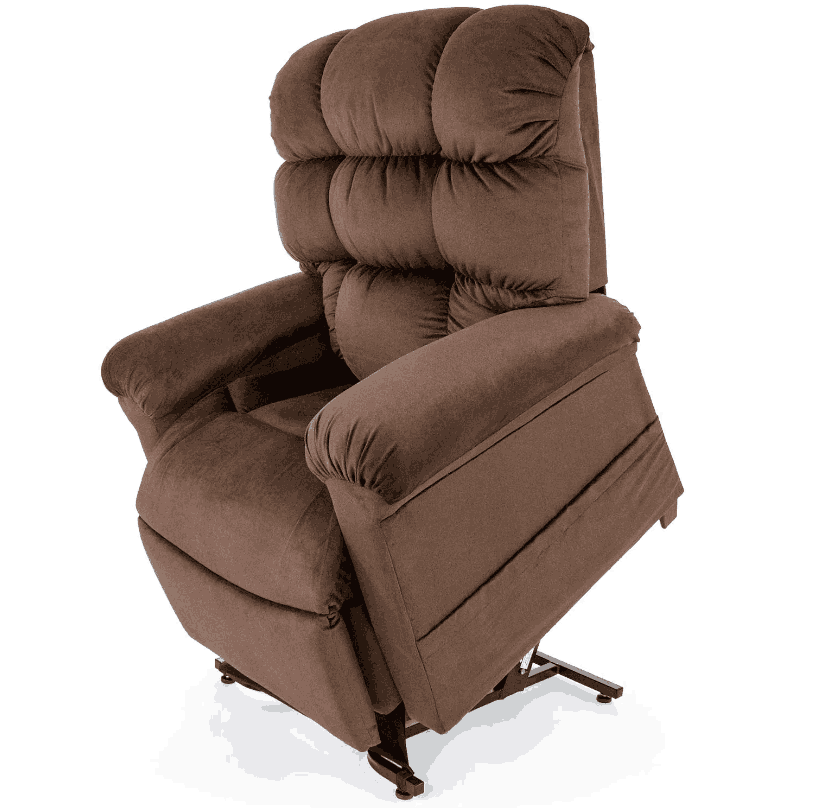 2. Viva Radiance
If you're looking for an elegant, contemporary-looking chair that's packed with features, look no further. Designed with infinite positioning functionality, you can charge your phone with the built-in wireless phone charger while you find your perfect position. This chair also features a state-of-the-art heating system: relieve muscle tightness with three heating pads in the lumbar, shoulder, and seat areas. This chair may also be a great selection for bariatric patients, as it accommodates up to 400lbs.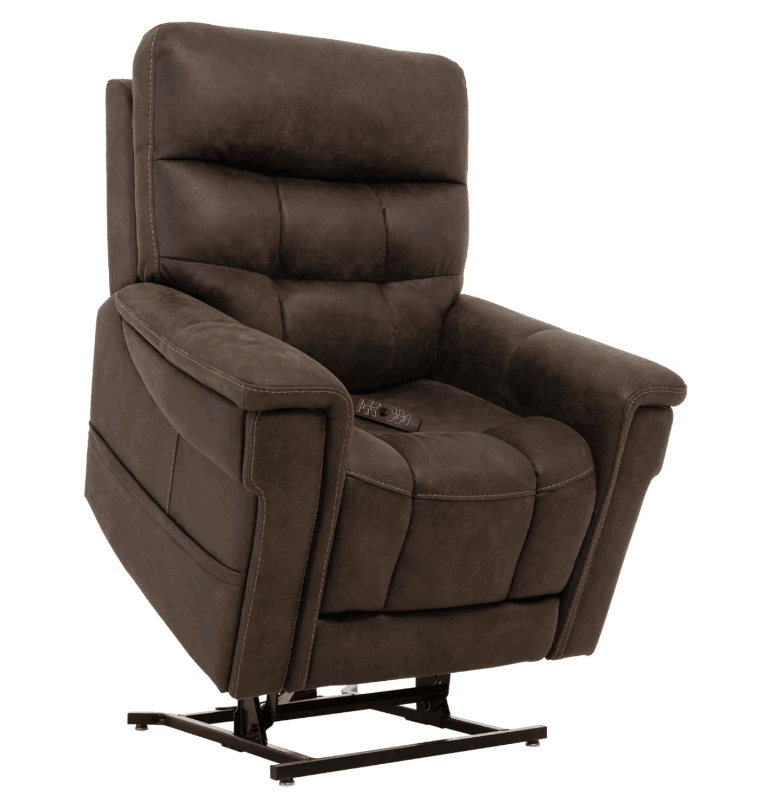 3. Cloud Twilight
The Cloud Twilight Maxicomfort is a unique lift chair that provides the ultimate zero-gravity experience. The chair base, armrest, and back all recline to eliminate pressure on your spine and maximize relaxation. Complete with a contoured seat, power headrest, and power lumbar, it will be difficult to ever want to leave the comfort of this chair. Select from 22 fabrics to perfectly match your style.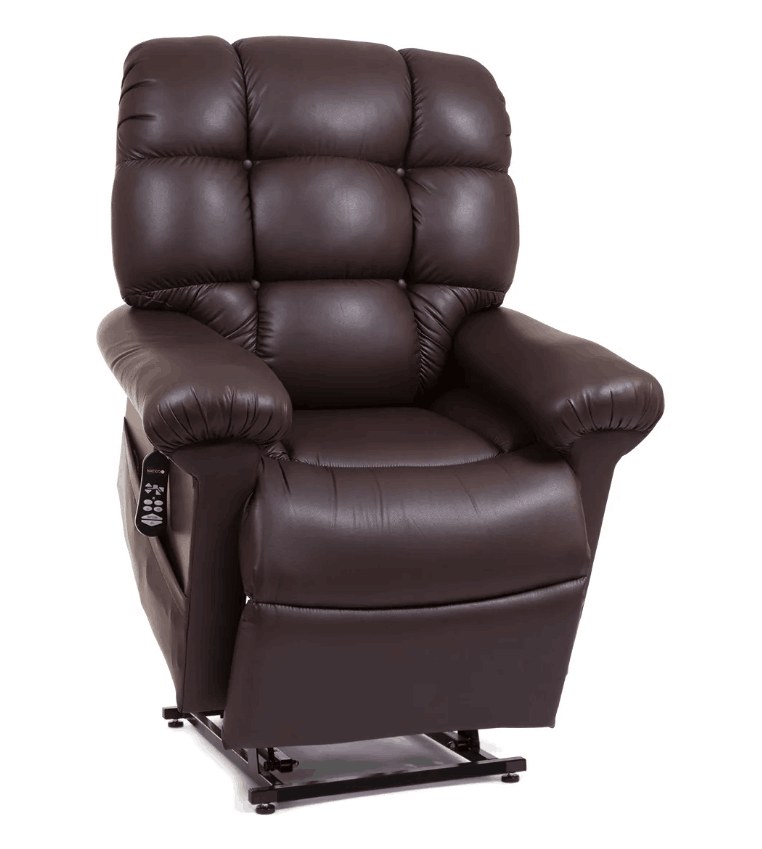 4. Aura Luxe Power Lift Recliner
Need a top-tier lift recliner that won't break the bank? Consider the Aura Luxe Power Lift Recliner. This all-in-one lift chair grants incredible rest and relaxation at an affordable price. Quickly change to any position using the ergonomic hand remote and charge your devices with the convenient USB charger. The Aura Luxes includes deluxe fabrics that are incredibly durable and stain-resistant, ensuring it looks like new for years to come.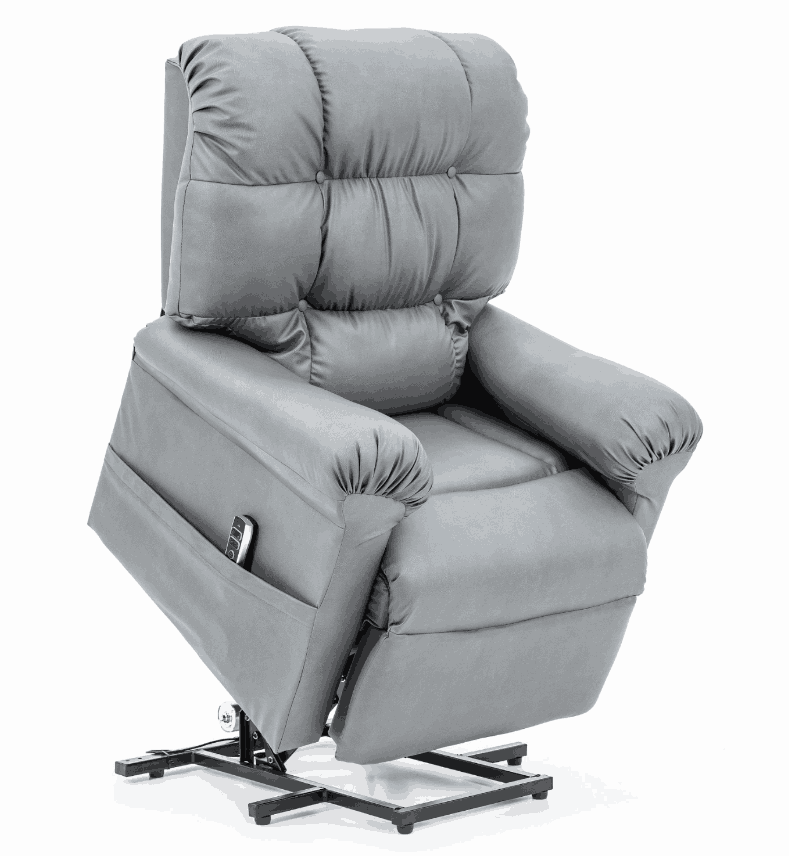 5. VivaLift! Atlas Recliner
You may not be literally carrying the weight of the world on your shoulders like the Greek god Atlas, but this Atlas lift recliner will effortlessly melt away your aches and pains at the end of a long day. Stylish enough to be the center of attention in any room, this chair is built with a breathable faux level and detailed contrast stitching. The well-padded backrest supports infinite positioning and accommodates users up to 375lbs.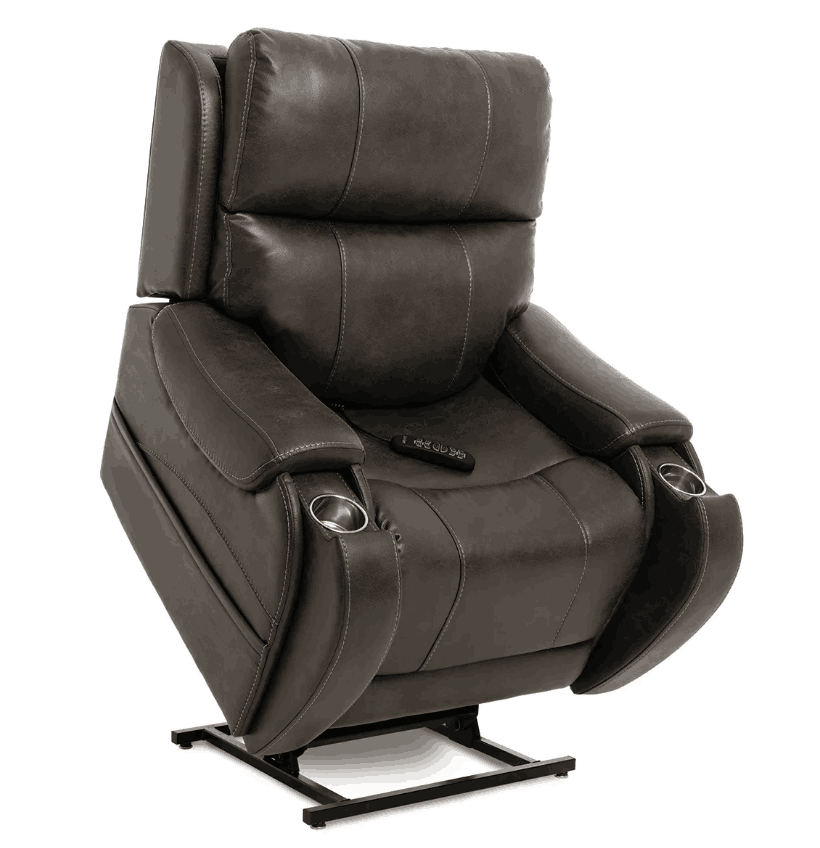 Lift chairs can offer much greater independence for those struggling to transfer from seated to standing positions, but the benefits don't stop there. Today's lift chairs are equipped with a wide array of customizable positions, add-ons, dual motors, and more to provide the ultimate relaxation experience. Take a look at the lift chairs above, or browse the Med Mart site for even more options.
Still need some assistance finding the perfect lift chair match for you? Our team of product specialists would love to help– Give us a call anytime and together we'll find the best-fit chair for you or a loved one.