Are you the culinary mastermind behind your family's annual holiday meals? Does your family crave your famous turkey seasoning or your legendary stuffing recipe?
While there are many mentally and emotionally challenging aspects to being in a wheelchair, the loss of independence in the kitchen may be one of the most difficult. That's especially true around the holidays for those who enjoy being the family chef.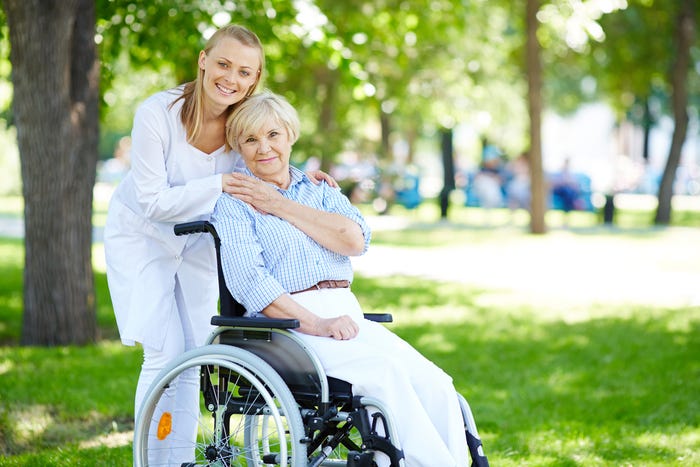 If this is your first holiday season in a wheelchair, you may be questioning whether you can pull it off this year. How will you be able to cook the traditional family feast if you can't walk? There may be talk of moving the celebration to another family member's home or even having the meal catered.
Before you make drastic changes to your family tradition, consider a few adjustments you can make to possibly help you get the job done. It's true that you may not be able to prepare the meal the way you usually do. However, that doesn't mean you can't do it at all.
Below are a few tips to help you in the kitchen this holiday season. Try rethinking your plan with these tips in mind. You may find that preparing this year's meal isn't as challenging as you expected.
Plan everything down to the smallest detail.
If you're like many, you probably cook with a general plan in mind but not necessarily a detailed itinerary. After all, you may have prepared this meal dozens of times in your life. You probably know the recipes by heart.
With a wheelchair in the picture though, you'll need to plan more than just the ingredients and the cooking times. You'll need to plan out nearly every step of the process. However, that plan will save you a substantial amount of time and stress when the big day arrives.
First, make a detailed list of ingredients, and be sure to include some extras so you don't find yourself short when the day arrives. You may not have the luxury of making a quick trip to the store.
Then plan your cooking process. At what point will you need which ingredients? If you will make a trip to the refrigerator, can you get multiple items in one trip? Could you use a basket or pushcart to transfer ingredients between the counter, the refrigerator, and the oven or stove?
If possible, have your family members help you unload your groceries in strategic spots in your kitchen. Keep everything on a low-level shelf or counter so you can reach them easily. Make a note of where all ingredients are located so you don't spend time searching when it's time to cook. A little advanced planning can go a long way toward eliminating stress and delays.
Give yourself plenty of time.
If you've spent much time in your wheelchair already, you probably know how exhausting and time-consuming it can be to complete even the simplest tasks. Be aware of this as you plan your cooking schedule.
For instance, recognize that a quick bathroom break could easily consume 20 or so minutes due to transferring in and out of the chair. Consider that you may need breaks to rest and relax. Leave plenty of time in your schedule to allow for this. The last thing you want is to fall because you were rushing in or out of your chair so food doesn't burn.
Make small kitchen adjustments.
With the holidays right around the corner, you probably don't have time to remodel your entire kitchen. However, you can make small changes that could make the kitchen more accessible. For instance, you may consider changing out the hardware on your drawers and cabinets so they can be grabbed more easily by a reacher.
Another popular option is to replace a little-used drawer with a pullout cutting board. You can often find these at home improvement stores. That way, you can simply pull out a cutting board at your appropriate height and use it as your work station.
Also, you may not have time to lower the counter height, but you can make them more accessible by using a different wheelchair. For example, the Pride Jazzy Air Elevating Seat Power Wheelchair can elevate up to 10 additional inches, giving you the height you need to access your counter, stove, refrigerator, and more.
Put your family to work.
You may want to cook the meal on your own, just like you do every year. You might even be confident that you're capable of doing it. However, it's also likely that your family will be worried about you and will want to help in any way possible.
By having a plan, you can give them confidence that you're capable of doing the job. You can also satisfy their desire to help by giving them jobs. What better time to pass down the secret to your dressing than now? Or why not recruit your grandchildren to be your helpers? Your family wants to help, so let them.
Ready to plan your holiday feast? We can help. Contact us at Med Mart Online. Our consultants are happy to help you find the aides, tools, and accessories you need to make this year's meal the best one yet.