For many power wheelchair users, this mobility device can be the single most important tool to lead an independent, active, and fulfilling life. However, just like any other device or car, a power wheelchair can occasionally break down, require maintenance, or need to be replaced altogether.
The best time to start planning to purchase a new power wheelchair is before you need one. In this guide, we'll go over the average lifespan of an electric wheelchair, as well as signs to look out for when your mobility device may be reaching the end of its life. Planning ahead gives you the time to research and make an informed decision, rather than rushing into a quick purchase because of a sudden emergency.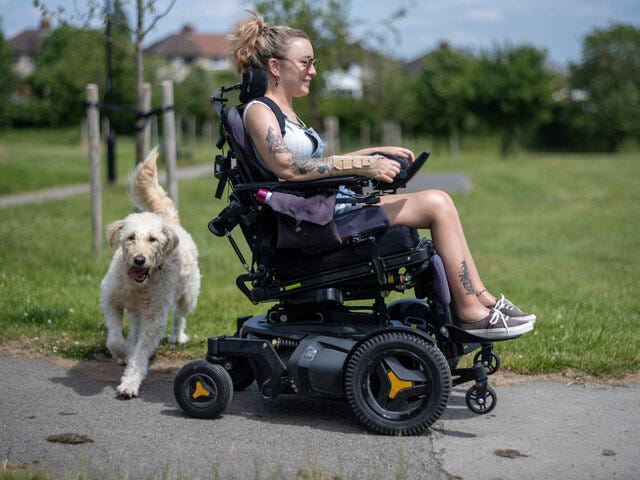 How Long Do Power Wheelchairs Last?
The average lifespan of a power wheelchair is around five years. However, this can vary depending on factors like the frequency of use, terrain it's used on, and how well you take care of it. This lifespan estimate is for the general frame of the chair: other electrical components like batteries, motors, and lights often need repair or replacement far before the 4-year mark.
Physical Signs of Wear and Tear
Frame issues

: Look out for frame cracks, broken parts, or rusting.

Seat and cushion degradation

: Over time, cushioning will wear down and the chair will become less supportive

Wheels and tires

: Check every month for tire balding, cracks, or issues with the casters.
Performance Issues
Apart from visible signs of wear and tear, keep an eye out for any performance issues that may indicate a mechanical or technology problem with your current wheelchair. Unlike a manual wheelchair, a power wheelchair does include technical components that can degrade over time.
These issues could include, for example:
Batteries running out of charge faster than usual
"Jerky" driving, or unpredictable movements while driving
Brakes respond more slowly
Lights out on LED lights or a control panel
General Maintenance: What to Expect
Not every technological or mechanical issue with your power scooter is a cause for concern. Just like a car needs an oil change or tire rotation every once in a while, your power scooter will need some regular maintenance adjustments at regular intervals.
Periodic power chair maintenance may include:
Adjusting the tire pressure
Replacing tires when the tread is worn
Replacing old power wheelchair batteries (~1-2 years)
Periodic cleaning: Cleaning your power wheelchair is essential to avoid debris and rust buildup, which can affect performance. Moving parts, such as a joystick or wheels, may need occasional lubrication to ensure smooth operation
Many of these expected frequent repairs you can perform on your own. However, if you need assistance reach out to a power wheelchair repair technician in your area.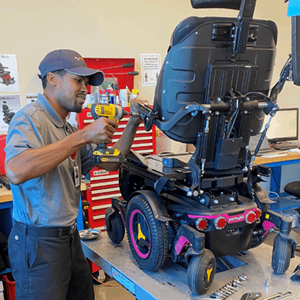 Repair or Replace?
Most of the time, you can extend the lifetime of your scooter through basic maintenance or working with a wheelchair repair technician. However, there are times when it's more cost-efficient to buy a new replacement wheelchair altogether, rather than pay for frequent replacements and repairs to revive an old wheelchair.
Typically, the lifespan of a power scooter is around five years. If your wheelchair is this old and requires frequent repairs, it may be time to purchase a new wheelchair. You may also find that it's difficult to find replacement parts for your specific power wheelchair, at which point you may want to upgrade to a newer model. Wheelchairs that frequently experience technical or mechanical issues can be a considerable safety risk for users, so it's important to replace chairs when necessary.
Always Check the Warranty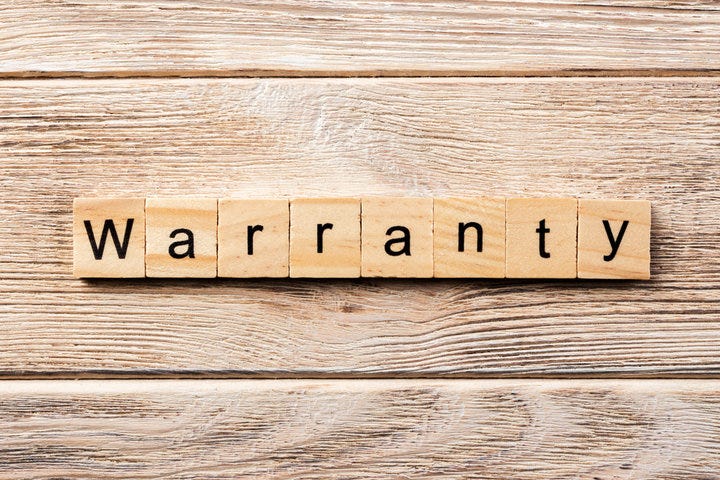 As with any major purchase, make sure to check the warranty of your power wheelchair. Many mobility device warranties cover certain maintenance and repairs for years after purchase. This can help guide your purchase decision-making process and save you money on repairs in the long run.
Buying a new power wheelchair, or looking to replace your existing one? Selecting the right make and model for your lifestyle is an important step in guaranteeing longevity for your new wheelchair. When decades of experience, our team of product experts at MedMart are always available to help you find the perfect mobility device for your needs.