We can't believe it, but summer is just around the corner! We want you to have the best summer possible, so we thought we would share some tips on preparing your mobility device for the season! Whether you're visiting a park, going camping, or heading to the beach, maintaining your power wheelchair or scooter will help you to enjoy worry-free summer days. Follow these tips or call our product experts at 1-888-260-4430 if you have any questions on how to get your mobility device summer-ready!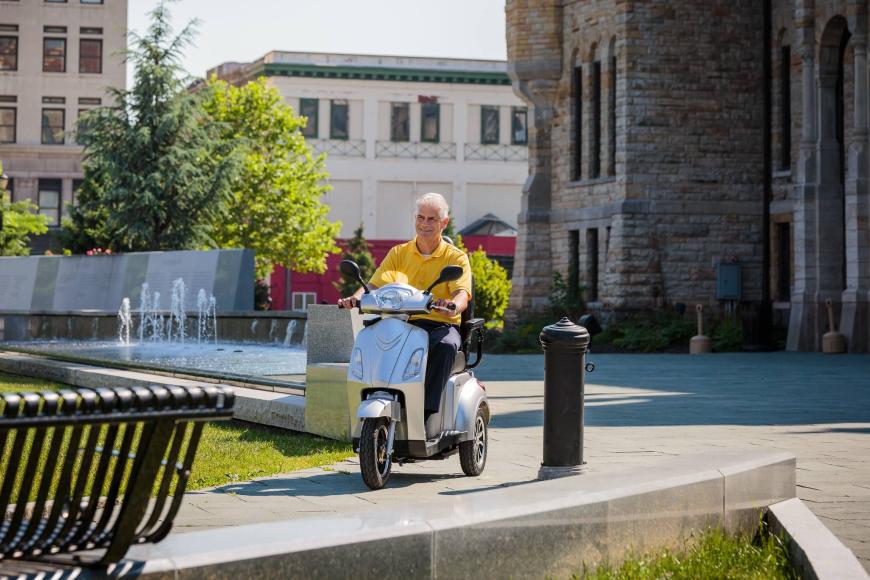 Clean Your Power Wheelchair or Scooter
Make sure your wheelchair or scooter is turned off and in a locked position if possible. Wipe off the exterior of your mobility device with a soft cloth or sponge, hot water, and mild detergent. Use a damp cloth or sponge to remove any excess detergent, then dry with a soft dry cloth. Never use abrasive chemicals or cleaners, as they can cause damage to the electrical system. Dirt and grime can build up on the outside or inside of your device, so keeping it clean will help it run smoothly and deter corrosion.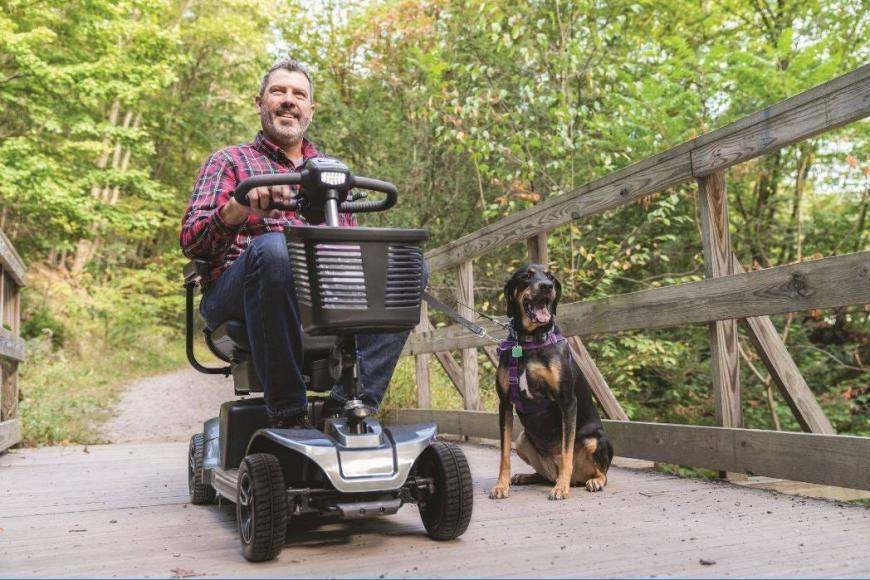 Replace Worn or Damaged Parts
Check your armrests, brakes, batteries, motor, and tires to make sure they are functioning properly. Also, check that the joystick is working correctly. Batteries that have started taking longer to charge or don't hold a charge should be replaced. Any other parts that are not functioning should also be replaced. If you need to order a replacement part before you can get your summer activities started, you can give our team a call at 1-888-260-4430.
General Maintenance
Tighten any loose screws and replace any screws or bolts that are missing. Even if the piece seems small and unimportant, it is a good idea to ensure all pieces of your mobility device are properly installed. Make sure to avoid getting the electrical components of your device wet if you are going to be around water. You can prepare for summer thunderstorms by getting an extra-large umbrella that covers you and your device, or you can buy a cover or canopy.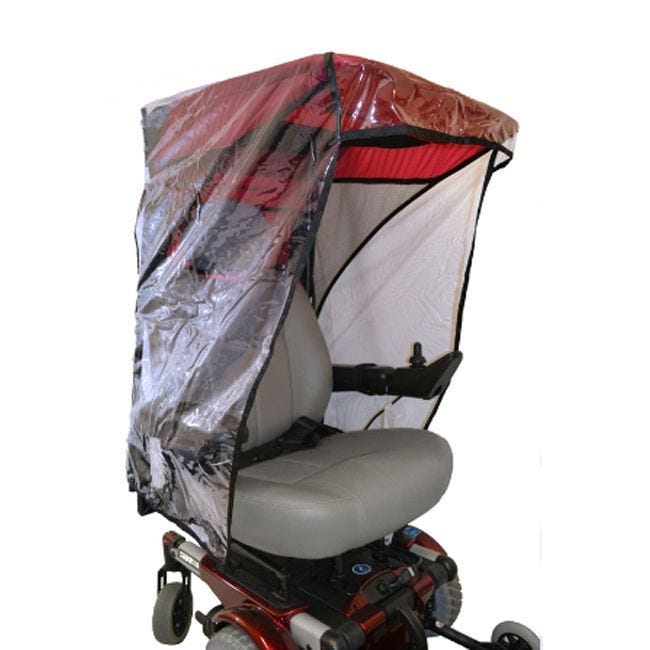 Accessorize
Adding a basket or cane holder to your mobility device makes it easy to take more with you on the go. It's also a good idea to add a safety flag or lights if you're planning on any nighttime activities. You can even get a backup charger if you are going on a trip and want to make sure you aren't left with a dead battery. Other accessories we offer include arm bags, cup holders, oxygen tank holders, and more! Shop all of our mobility device accessories by clicking here.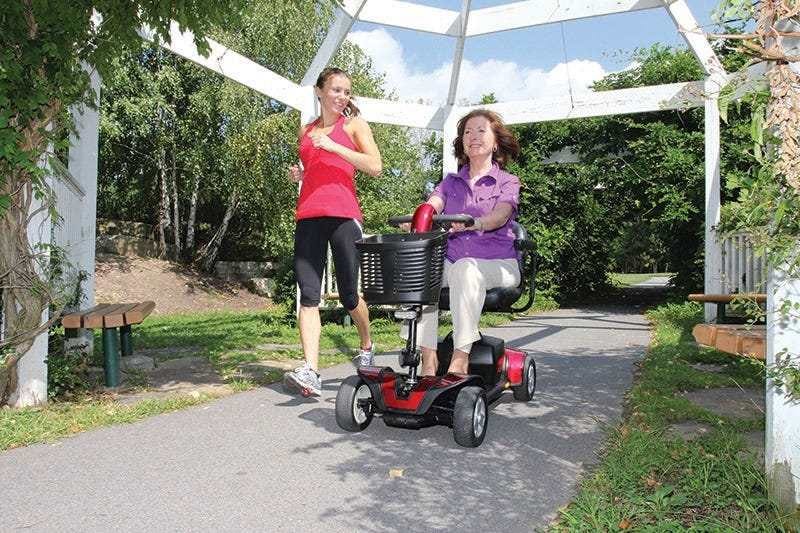 Give our product experts a call at 1-888-260-4430 if you need any help getting your power wheelchair or mobility scooter ready for summer. We are here to help!
Do you enjoy reading the Med Mart blog? Follow us on Facebook to see all of our latest blogs, newest products, and exclusive promotions!