The holidays are here! Are you still looking for presents? Don't worry - you're not alone! We understand how hard it can be to find the perfect gifts, especially this holiday season. The Med Mart team has created a Gift Guide to make it easy to find life-changing presents for your loved ones. Shop the categories shown below, along with stocking stuffers and last-minute gift ideas!
Walking Aid Gifts
Perfect for anyone that needs walking support but doesn't want the clunky feel of a traditional walker.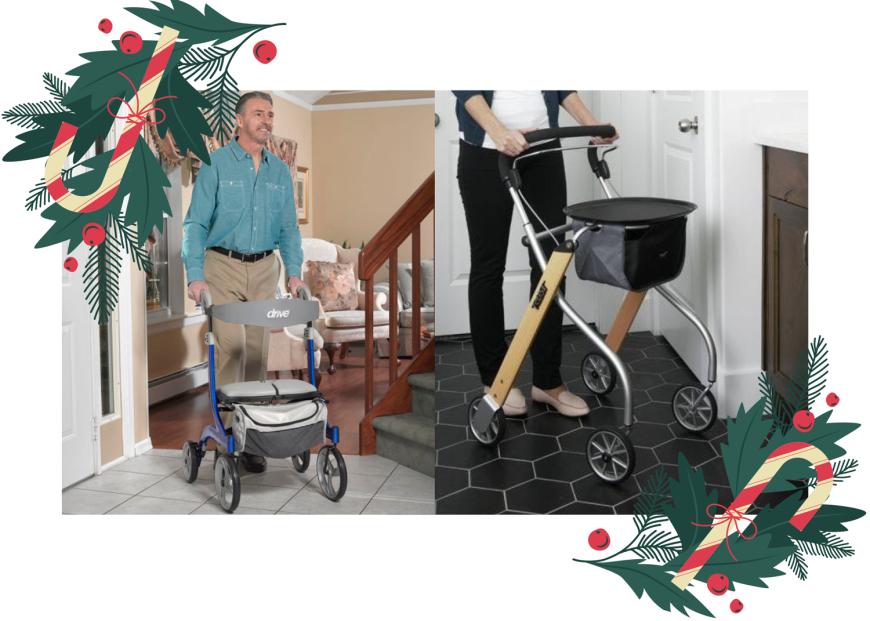 We've selected our favorite models of both indoor and outdoor rollators from top brands such as Nova and Drive Medical. Browse these innovative designs to find the perfect option for your loved one. Are they looking for a lightweight, foldable option? Look no further than the Star 6 ($170). Would your loved one prefer an adjustable model with a cane holder? Check out the Phoenix Rise UP ($399). Do they need a heavy duty rollator for both indoors and out? Take a look at the HurryCane HurryRoll ($170). Are they looking for elegant style and function? They'll absolutely love the Nitro DLX ($295). Click here to shop for Walking Aid Gifts and more!
Mobility Gifts
Perfect for a loved one with limited mobility looking to increase their independence at home or out on the town!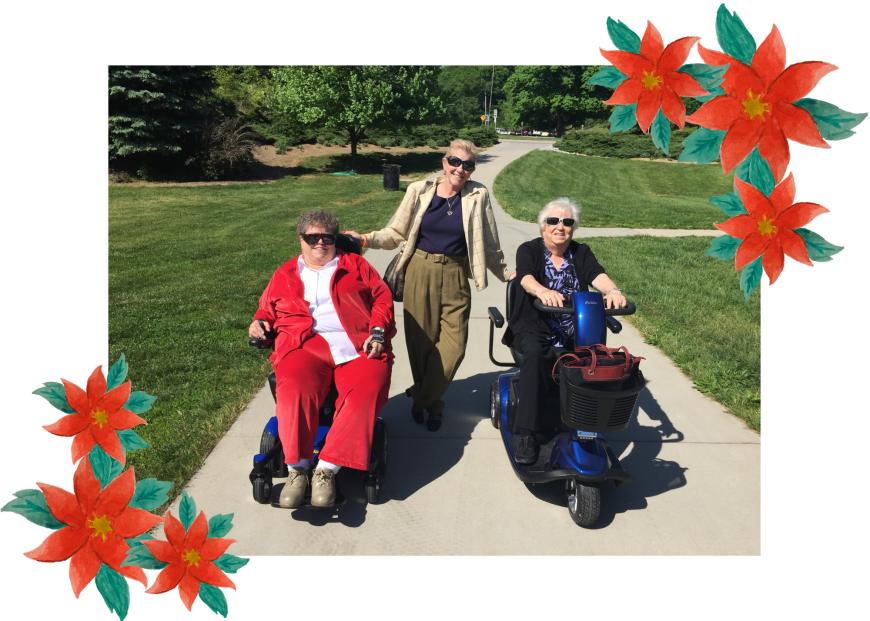 Give the gift of independence with our hand-picked selection of mobility gifts. We've chosen a wide variety of models so that you can find the best fit for your loved one. Does your loved one need a travel-friendly mobility device that they can easily fly with? The Buzzaround Carry-On Scooter is a super travel-friendly mobility scooter ($1,949). Do you think they would prefer a more durable mobility device for the outdoors? The LiteRider Envy Power Wheelchair is a fantastic option ($1,495). Are they looking for a mobility device that they can break down to transport in their car? They're going to love the convenience of the Go-Go Elite Traveller Scooter ($969). Shop Mobility Gifts and more by clicking here!
Comfort Gifts
Perfect for anyone that needs a comfortable place to relax or needs support getting into and out of their current armchair.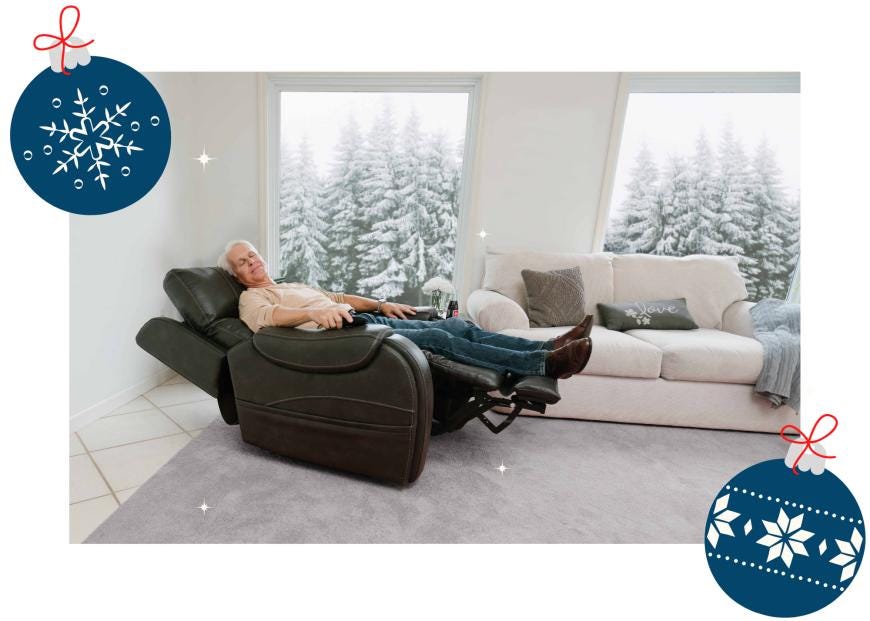 Are you looking for a gift for someone that needs some quality "me time" and support? A lift chair or massage chair will provide them with both! Our wide selection of power recliners include a variety of styles, sizes, and innovative features so that you can find the perfect present. Many models are also easily customized to fit your loved one's exact needs. Do they need a classic, cozy power recliner? We recommend the Cloud MaxiComfort, one of our best-selling lift chairs ($1,688). If you're looking to give the gift of luxury, the OS-Pro Admiral Massage Chair is your best bet ($4,299). Does your loved one need the support of a lift chair but prefer a modern design? The Viva Urbana by Pride Mobility is an innovative, functional, and striking design that will complement any modern living room ($1,199). Click here to shop for Comfort Gifts and more!
We can't believe we're already halfway through December! Are you looking for a speedy delivery? We've got you covered: Click here or below to shop our Quickship Products.

If you have any questions about any of the products listed in this blog post please feel free to reach out to our product experts at 1-888-260-4430. Do you enjoy reading the Med Mart blog? Follow us on Facebook to see all of our latest blogs, newest products, and exclusive promotions!