As you may have noticed, our website has recently undergone a major facelift. The team at Med Mart is excited to share our new site with our customers, and we wanted to tell you about why we've made some of our biggest design changes. One of the things we're most excited about is that we have taken the initiative to make our website ADA compliant. The new Med Mart website is scanned every day to ensure we meet the standards of ADA compliance so that everyone can enjoy the same great shopping experience. Our content is now accessible to blind users, deaf users, and those who must navigate by screen readers or other assistive technologies.
Accessible for Everyone
To explore the new accessibility features on the site, click the icon in the lower left-hand corner of the page, shown here:

You will be brought to a set of options to help make your shopping experience better suited for your specific needs. You are easily able to turn on a number of accessibility features, including a Seizure Safe Profile, Visually Impaired Profile, Cognitive Disability Profile, ADHD Friendly Profile, Blind User Profile with built-in screen-reader, on-screen Keyboard Navigation, and more! You can also adjust the scaling, font size, contrast, magnification, letter and line spacing, and more with just a few clicks. We hope that all of our customers enjoy this new feature on our website. The Med Mart team is overjoyed to be able to offer everyone a truly user-friendly experience, regardless of their needs. Check out our new accessibility menu below: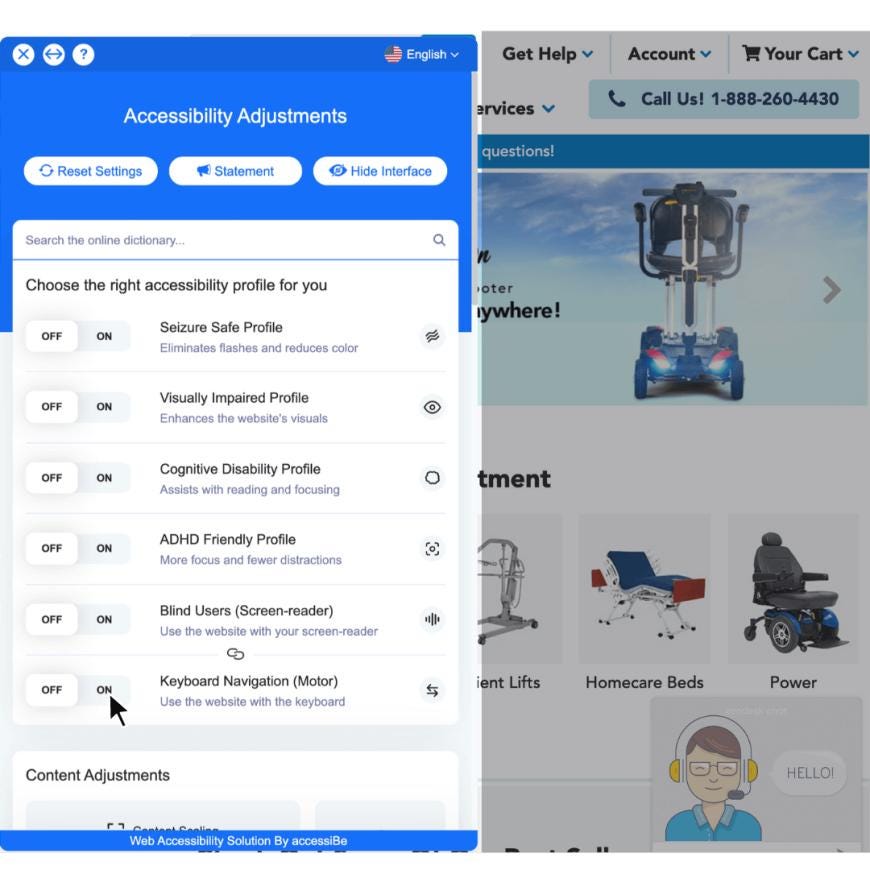 Do you enjoy reading the Med Mart blog? Follow us on Facebook to see all of our latest blogs, newest products, and exclusive promotions!