As we grow older or experience illness, accessibility can play a critical role in visiting new destinations.
If you regularly use a manual or powered wheelchair, power scooter, or rollator, you're all too familiar with the importance of accessibility. There's nothing worse than being excited to visit a bucket list destination or new restaurant, only to find uneven ground that makes it inaccessible to wheelchair users.
Don't let accessibility limitations negatively affect your travel experience. For those unexpected travel situations, you need portable ramps. In this guide, we'll go over how these access ramps can transform your independence while on-the-go.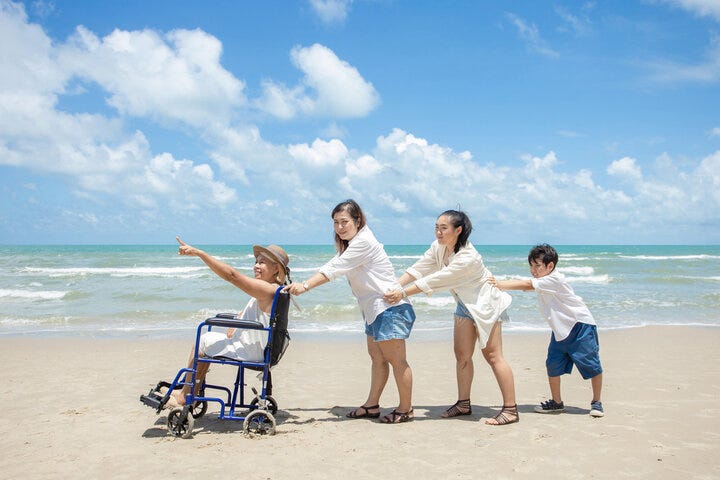 What is a Portable Wheelchair Ramp?
A portable wheelchair ramp is what it sounds like: a wheelchair ramp designed to fold or disassemble with ease. These ramps are lightweight, offer easy installation, and provide a proactive and flexible solution for overcoming accessibility challenges when traveling.
Benefits of portable wheelchair ramps:
Increased independence: Unlock new possibilities with portable ramps! These handy ramps give mobility device users the independence to confidently enter and exit areas that were once off-limits.

Safety: Portable ramps can eliminate the need for potentially dangerous improvised accesses like curbs and stairs.

Easy to install and use: Portable wheelchair ramps are incredibly easy to use and convenient for travelers. They require no installation, and they can be set up quickly by a single person. Additionally, these ramps are designed to be compact and lightweight, making them easy to store and transport.

Cost-effective: In comparison to more permanent ramp solutions, travel-friendly wheelchair ramps can be extremely cost-effective. If you're on a budget, these ramps enhance mobility without breaking the bank.

Broadens travel opportunities: Say "yes" to every opportunity with portable wheelchair ramps- don't let a lack of accessibility hold you back. Simply bring your own mobility ramp and create your own safe path forward.
3 Top Portable Wheelchair Ramps for Travelers
Single Fold Portable Ramp w/ Travel Bag
Affordable, lightweight, and even comes with a travel bag to easily carry it to your next destination. With an impressive weight capacity of 600lbs and durable construction, this ramps is the perfect blend of portability and sturdiness to support any mobility device.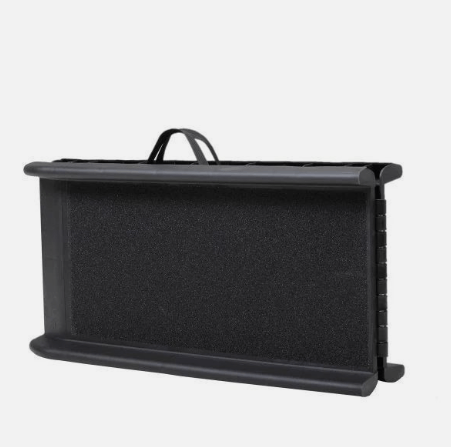 Whether you're at home or out and about, the EZ Access Singlefold ramp provides a seamless incline to help any wheelchair user navigate thresholds, curbs, entrances, and even vehicles. Setting it up is a breeze, and when not in use you simply fold and carry it like a suitcase. With its durable, all-aluminum construction, this ramp is built to last and can offer reliable assistance for many years to come.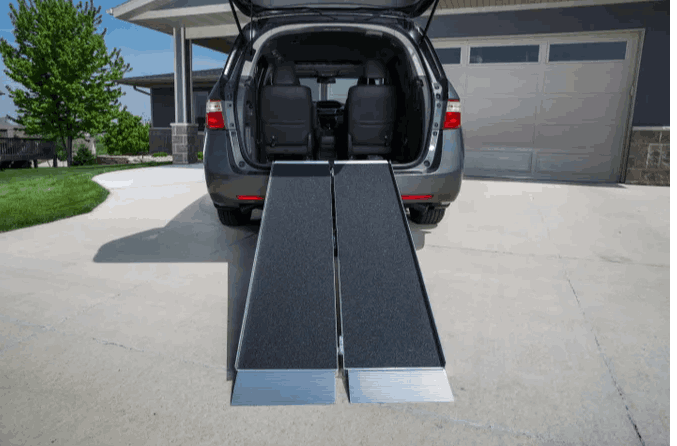 Multifold Portable Aluminum Ramp
Constructed from lightweight aluminum, this portable ramp is easy to transport and store: simply break it into two pieces, then fold into a compact design. Its 30" width accommodates most wheelchair users, and it's available in various lengths with an impressive 800-pound capacity to support even heavy duty scooters. The ramp features an anti-slip surface, safety rails, and rear reflectors for nighttime use. Need to pack up and head to your next destination?A unique "no-pinch" hinge design, velcro straps, and integrated handle make it safe and effortless to use and carry.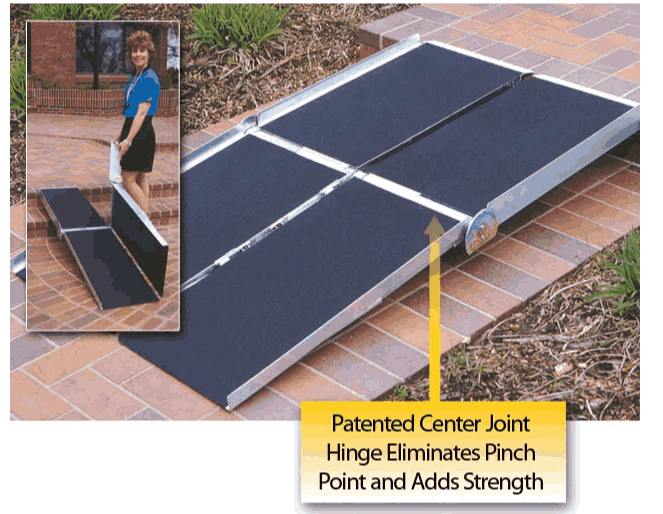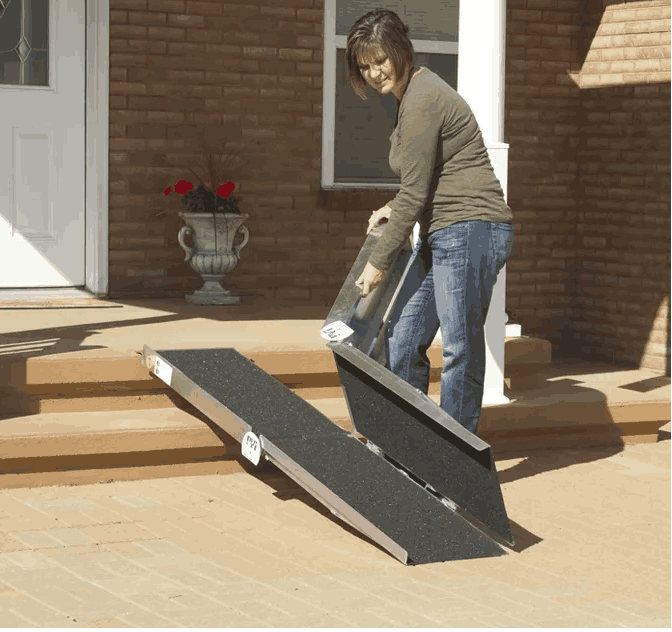 Don't let an unexpected incline angle or stairs ruin your travel plans. With a mobile wheelchair ramp, you can confidently enjoy any excursion, even with reduced mobility. Spend quality time with your family members and loved ones, creating precious memories that will last a lifetime.