About Bariatric Lift Chairs
Need help moving from a seated to standing position? For bariatric patients who struggle with mobility, heavy duty lift chairs can make a world of difference in everyday life. These lift chairs are specifically designed to support a high weight capacity, and are built with incredible durability.
A bariatric lift chair features a sturdy frame and a motorized lift mechanism. This functionality allows the seat to be raised or lowered with the push of a button, helping users sit down and rise from a seated position safely. These chairs are often equipped with a variety of features designed to increase comfort and safety: including armrests, adjustable headrests, and lumbar support.
Here, we've put together a comprehensive list of the top heavy duty lift chairs available in the United States. These chairs lead the industry in terms of comfort and functionality, making them the perfect choice for your home.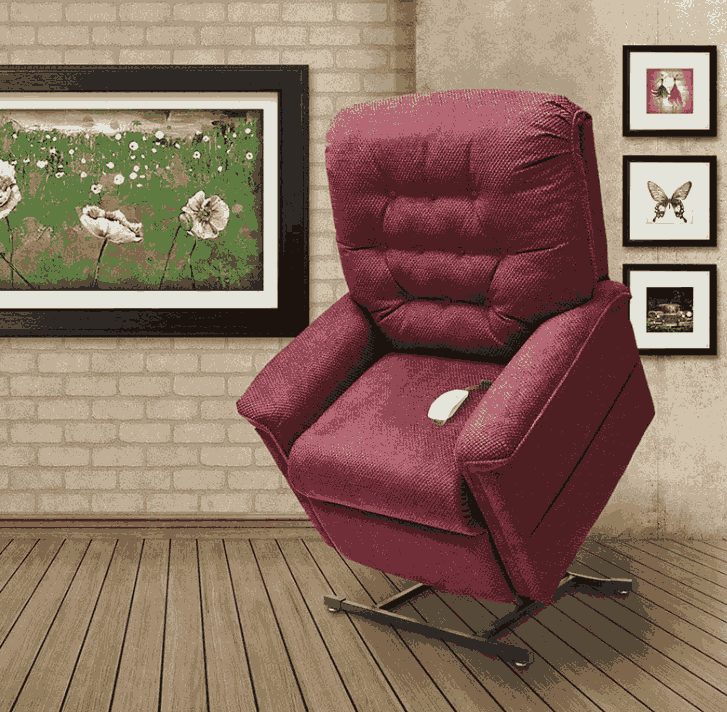 This ultra-durable lift recliner chair is a staff favorite, designed for users who require extra support. It's built with a heavy-duty lift frame, weight capacity of up to 600lbs, and an extra-wide 30in seat. A unique Dual Motor Sync System ensures smooth movement by automatically sensing and aligning both motors. An unexpected power outage? No problem–a small backup battery will keep the chair fully operational.
For all-day comfort and relaxation at home, the chair is manufactured with high-density REFLEX foam, which maintains its shape even through sustained use. The Heritage 358 HD XXl Lift Recliner also has large dual pockets for storing belongings, as well as a convenient USB charger for your phone. If you want to take your relaxation to the next level, optional heat and massage or head/lumbar pillows are available.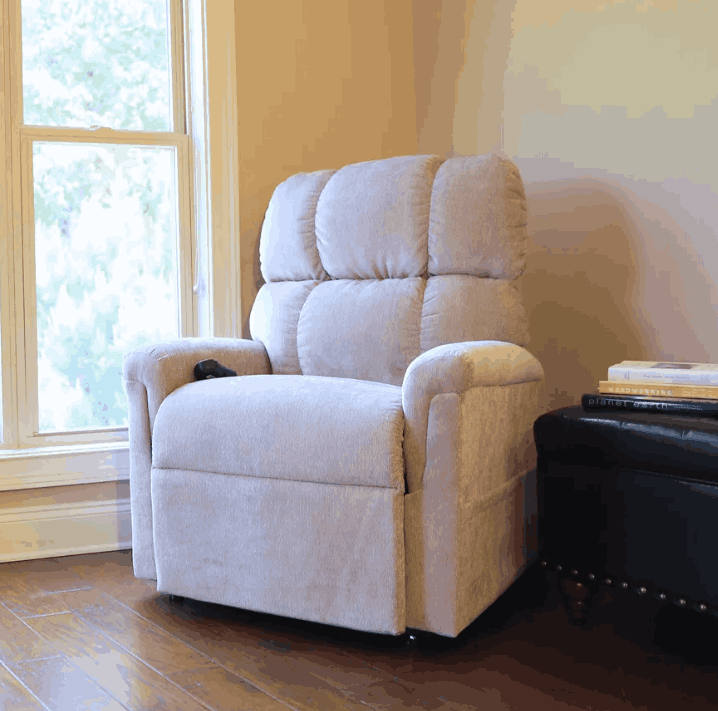 Golden Technologies knows that when it comes to choosing a lift chair, comfort is key. That's why they've redesigned their best-selling Comforter PR-505 into the newly updated MaxiComfort PR-535. With ultra-padded armrests, an extended arm design, extra wide seat width, and a high weight capacity, this chair offers improved functionality and even more comfort. But the real star of the show is Golden Technologies' patent-pending MaxiComfort Zero-Gravity Positioning Technology. Not only does it allow you to recline into a zero-gravity-like position developed by NASA, but it also provides relief from lower back pain and muscle tension. And with pre-programmed recline settings for TV watching and Zero-Gravity, plus programmable buttons to save your favorite positions, you'll be relaxing in comfort all day long.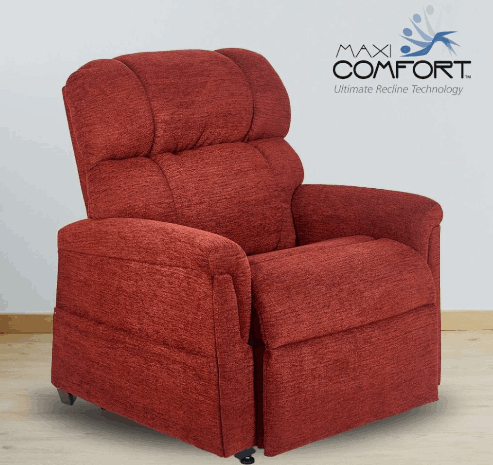 The Comforter Wide HD Lift Recliner by Golden is a leading lift chair in its category. With a contemporary style and weight capacity of 500lbs, it's a perfect fit for any home. The chair is built with two heavy-duty motors and a three-position reclining mechanism, making sure you can always relax into the ideal position. The chair also features a hand-stuffed sack back, lumbar support, and full chaise pad support, providing a soft and comfortable surface.
This lift chair is packed with additional features: it has a SmartTek diagnostic system, Non-Skid Leg Levelers for extra stability, and a battery backup system. The Comforter Wide HD Lift Recliner also includes a three-year warranty for any part, including electric components.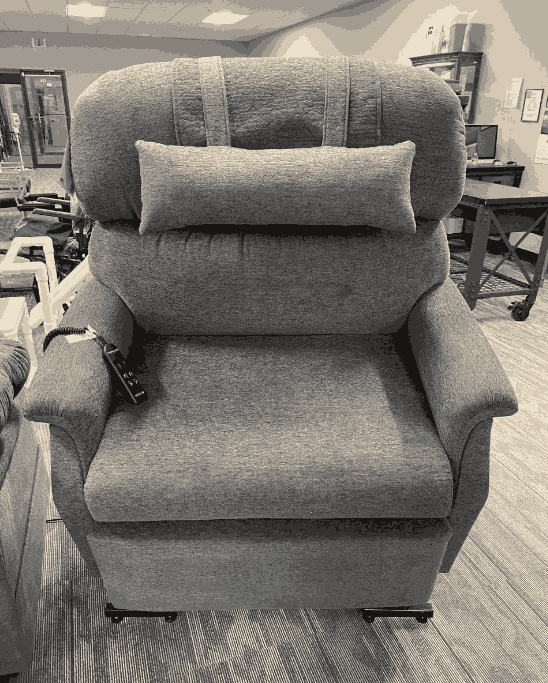 Introducing the PR502, a lift chair designed to provide ultimate furniture support and comfort for users weighing up to 700 pounds (our highest weight capacity in stock!). Equipped with triple motors, this chair allows for separate operation of the footrest and back, providing a range of position options for maximum comfort.
The 33" of comfortable space between the arms is perfect for users seeking a spacious seating area. The cushions are made of high-density foam for durability and the seat cushion is reversible for even wear. Once you relax into the generously padded armrests and back, you'll never want to leave!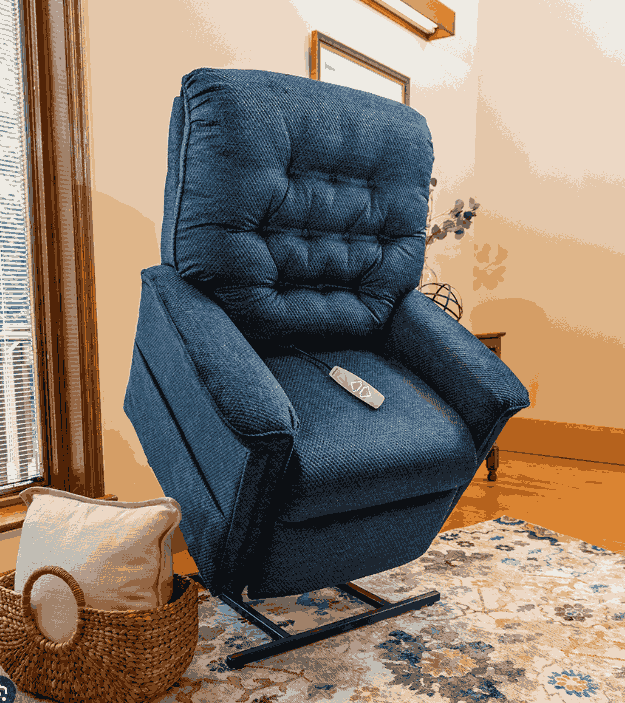 If you're looking for a lift chair that combines comfort, style, and strength, look no further than the Pride Heritage Line LC-358XL 3-Position Heavy Duty Lift Chair. This bariatric chair boasts an impressive 500 lbs. weight capacity and a roomy 26-inch seat width. The seat and chaise pad are made of high-density REFLEX Foam for maximum durability and comfort. With the new Dual Motor Sync System, you can enjoy smooth, uninterrupted motor operation. Whether you're lounging with a book or taking a nap, this lift chair has got you covered with its quiet and smooth lift actuator. Add the convenience of a USB charging port on the hand control, and you can stay fully charged while you relax in style.
Find a bariatric lift chair sturdy enough to fully support you, with all the comfort and amenities needed to create your ideal lifestyle. Our team of highly trained product experts are always available to lend a hand and help you find the perfect heavy duty lift chair for your individual needs.