Both walkers and rollators can be incredible, affordable mobility tools for users who struggle to walk around independently. Whether you're recovering from a surgery, illness, or simply need some extra support, these tools can help users safely maintain an active lifestyle.
However, there are some key differences between the two: it's important that you select the right product for your individual needs. In this blog, we'll go over the differences between walkers and rollators to help guide you to a confident purchase.
Walkers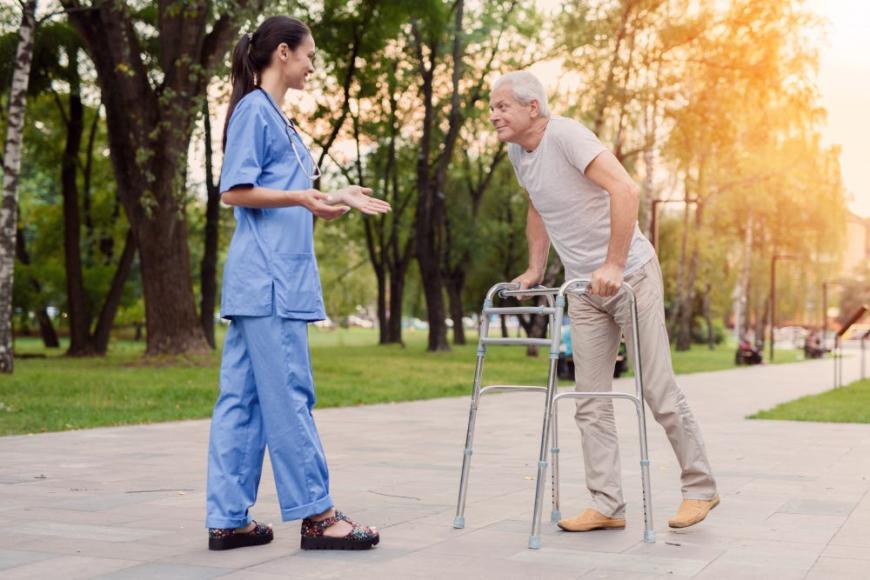 Walkers have four legs which all stay firmly planted on the ground to support a user's weight. In order to move forward, users need to physically lift the walker off the ground, then place it back down again one step ahead.
Walkers are great for individuals who need extra balance assistance. Because all four legs touch the ground at all times when bearing weight, they are a stable tool to partially support your body weight.
However, keep in mind that walkers rarely include a place to sit down. If you will struggle to lift a walker off the ground or need frequent rests, you may prefer a rollator.
Pros: A great tool to support balance and body weight
Cons: Requires arm strength to lift the walker for each step, does not include a seat to rest

Rollator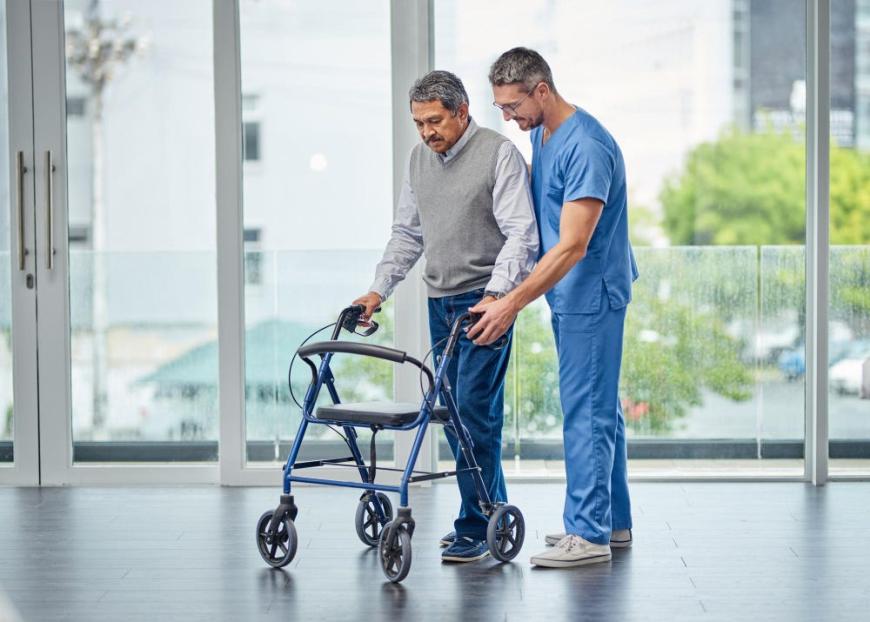 The main difference between a walker and a rollator are wheels attached to the ends of the rollator legs. There's no need to physically pick up a rollator each time you need to take a step– simply roll it forward. A rollator's swiveled wheels are easy to maneuver, making it easy to quickly walk to your next destination.
Rollators include a brake system to safely come to a stop. They also often have a seat installed in the frame, giving you a place to sit and rest whenever a break is needed. As an added benefit, many rollators also include underseat storage to carry your bags and personal belongings on the go.
While rollators require less arm strength than a traditional walkers, they are not useful tools for supporting body weight or balance while in motion. Curbs and bumps may be difficult to navigate with large wheels.
Pros: Faster and easier to maneuver than traditional walkers include a seat to rest
Cons: Do not fully support body weight/balance, some terrain may be difficult to navigate
How do I choose what option is best for me?
Does the user have sufficient arm strength to lift a walker?
Does the user require balance/weight-bearing support?
Is it important that the user have a seat to rest on?
How important are storage compartments to the user?
In what terrain will the user be using the walker/rollator? Around the house? On sidewalks? Gravel?
The answers to these questions will be a great indicator of which mobility solution is best for you or a loved one. However, if you need any extra guidance we recommend you get in touch with our team of highly-qualified product experts! Armed with decades of experience, they'd be happy to guide you in finding the right walker or rollator for your specific needs.