Have you taken a vacation this summer? Travel continues to be at an all-time high post-pandemic, with a record number of people taking flight to seek out new vacations, experiences, and spend quality time with loved ones.
If you rely on a mobility scooter to navigate everyday life, air travel can feel overwhelming. What are the scooter requirements? Are you able to take your scooter onboard, or will you store it as checked baggage? What steps should you take with the airline prior to your flight? What models are best for navigating crowded airport terminals?
Below, we've included a list of our top tips for flying with a mobility device, what features to look for in a travel scooter, and our recommendations for best-in-class travel mobility scooters.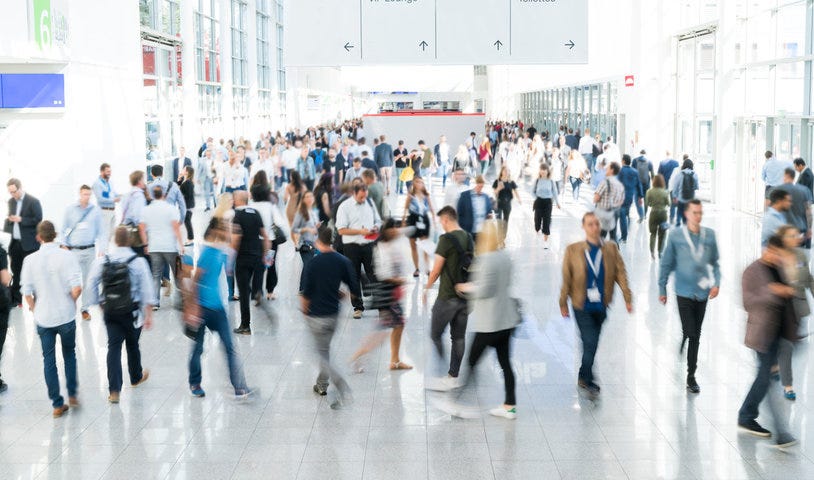 Tips for Scooter Air Travel
Pre-Flight Arrangements: Don't wait until you reach the boarding gate– contact the airline at least 48 hours before your flight to notify them about your mobility scooter. Provide all necessary information, such as make, model, weight, and battery type, to ensure they make the proper accommodations. Each airline may have its own unique requirements and restrictions related to airline approved mobility scooters.
Consider Scooter Size and Weight: Be aware of the size and weight of your scooter, as some airlines might have limitations. Selecting a model that disassembles into lightweight pieces or folds into a compact size can make transport easier.
Keep Essential Documents Handy: Have your travel documents and any necessary paperwork related to the scooter easily accessible. This includes copies of prescriptions, medical cards, or manufacturer information that may be requested by the airline or TSA.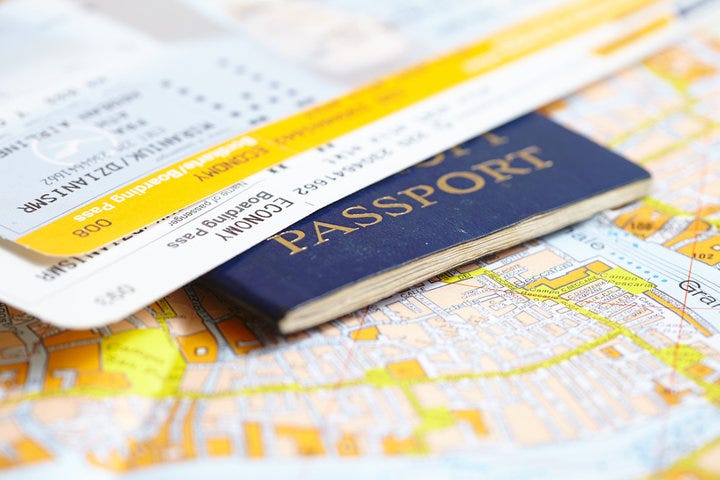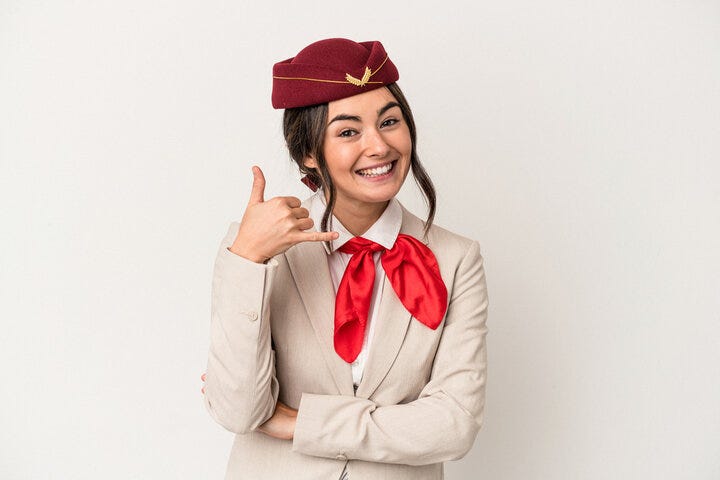 When you're searching for a travel mobility scooter, the right features can make all the difference in convenience and comfort. Here are key aspects to consider:
Folding vs. Disassembling Travel Mobility Scooters
Folding Scooters: A lightweight folding mobility scooter can be collapsed into a compact form, similar to a piece of luggage.


Disassembling Scooters: These scooters can be taken apart into several pieces, often without the need for tools. Though this may require more effort in packing and unpacking, it can mean easier and lighter lifting into compartments.
Batteries
Lead-Acid Batteries: While heavier and slower to charge, lead-acid batteries may be a more economical option. They are generally allowed on flights but must be handled with care, as they can be more susceptible to damage.

Lithium-ion Batteries: Lightweight and with a good energy-to-weight ratio, lithium-ion batteries are common in travel scooters. They typically charge quickly, provide consistent power, and meet many airline guidelines.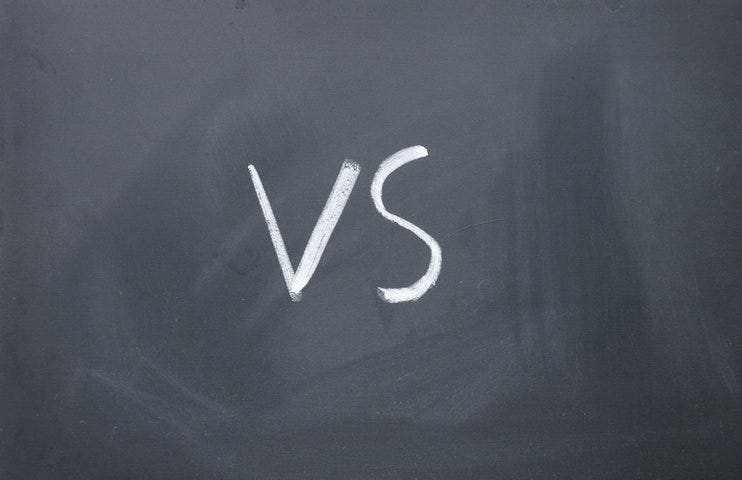 Top Airline-Approved Mobility Scooters
Go-Go® Endurance Li Scooter
https://medmartonline.com/pride-go-go-endurance-li
The Go-Go Endurance Li Scooter is the ideal travel companion, offering a perfect blend of speed, comfort, and portability. With a top speed of 4.2 mph and a standard range of 7.2 miles (extendable to 14.4 miles with an upgraded battery), this Pride Mobility scooter is engineered with a lithium-ion battery for swift charging and consistent power. Its Comfort-Trac Suspension (CTS) system ensures a smooth ride, while the wrap-around delta tiller provides customizable comfort. Available in Garnet Red and Euro Grey, the scooter disassembles into five easy parts for effortless transportation. High-intensity LED lights offer safety in lowlight conditions, making it a perfect option for everyday adventures or more distant travels.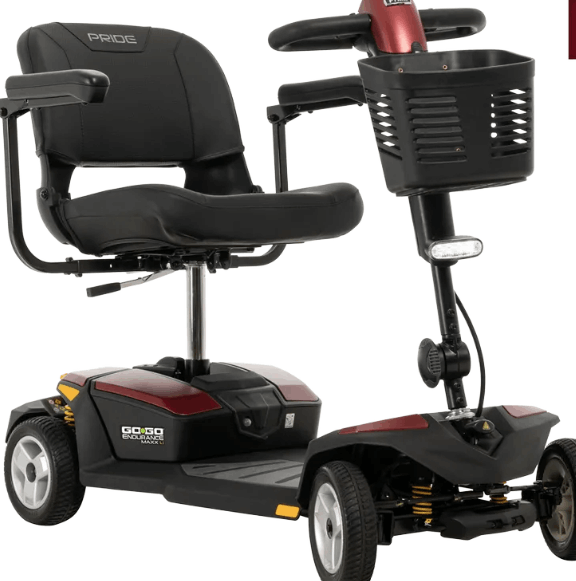 i-Go Folding Travel Scooter
https://medmartonline.com/pride-i-go-folding-scooter
When it comes to travel electric scooters, the new i-Go lightweight folding scooter is the first and only scooter of its kind. This ultra-portable mobility device can fold up and roll like a suitcase through crowded terminals. If needed, it can also disassemble into two separate pieces that weigh only 32 pounds. The included lithium batteries are airline-compliant and lightweight. Enjoy all-day comfort with an adjustable telescoping tiller, 15.5" seat, handy storage cargo net, and a USB charging port for your devices.
Available in four modern colors, the i-Go airline-approved mobility scooter is ready to make your travel lifestyle smooth, stylish, and comfortable.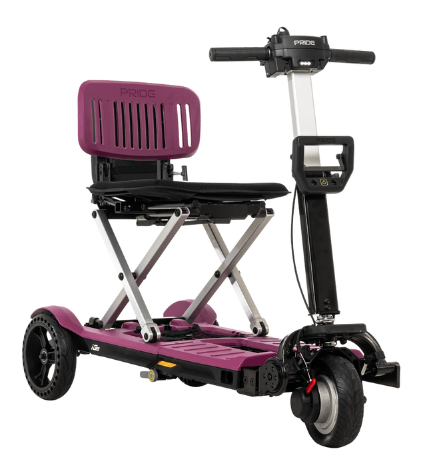 Go-Go® Ultra X 3-Wheel Scooter
https://medmartonline.com/go-go-ultra-x-3-wheel
With an auto-latching lockup mechanism, this lightweight mobility scooter effortlessly disassembles into five manageable pieces: the heaviest weighing just 30 pounds. It fits easily into vehicles without the need for a lift, making airport transfers and car rentals a breeze. The off-board dual voltage charger allows for convenient charging options whether you're at home or on the road. Compact and efficient with a top speed of 4.0 miles per hour and an 8-mile range, this best-selling mobility scooter offers practicality and convenience for air travelers.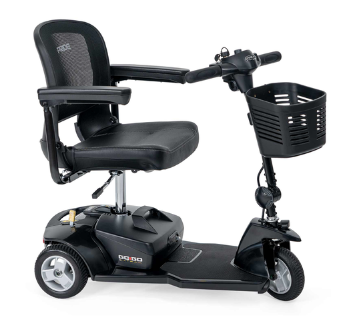 M34 Travel Portable Scooter
https://medmartonline.com/ewheels-m34-scooter
The M34 Travel Portable Scooter is designed for those who seek adventure off the beaten path. Featuring a top speed of 4.5mph and a 10-mile range, its four wheels and treaded tires offer extra stability on rough terrain. Safety features like a large non-slip foot deck, 300lb weight capacity, and both headlights and rear hazard lights can give you confidence no matter where your travels take you. This scooter disassembles into five lightweight pieces for easy storage and transport.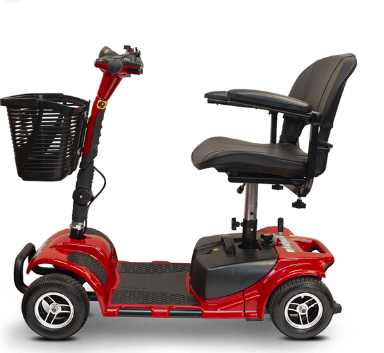 Book Your Next Flight With Confidence
With the right scooter, and a little bit of pre-flight planning, you can feel confident next time you head to the airport.
Here at Med Mart, we're proud to offer the best-selling travel scooters on the market, and encourage you to look through an extensive mobility scooter catalog. If you need any extra assistance, our team of product experts are always available to help you find the perfect scooter for your needs.