Last week the UK opened its first socially distanced outdoor venue. The Virgin Money Unity Arena seated its 2,500 patrons on 500 elevated viewing platforms, arranged at a safe distance from each other. Guests were asked to wear masks and maintain social distancing guidelines as they moved to and from their designated platform. This venue is the first of its kind, but we expect to see similar event spaces pop up around the world as the industry tries to navigate a socially distanced future. The simple addition of mobility ramps to innovative spaces like the Virgin Money Unity Arena would allow these venues to be accessible to everyone. Check out this list of our best-selling ramps if you are creating a venue of your own, or just looking to make your business more accessible!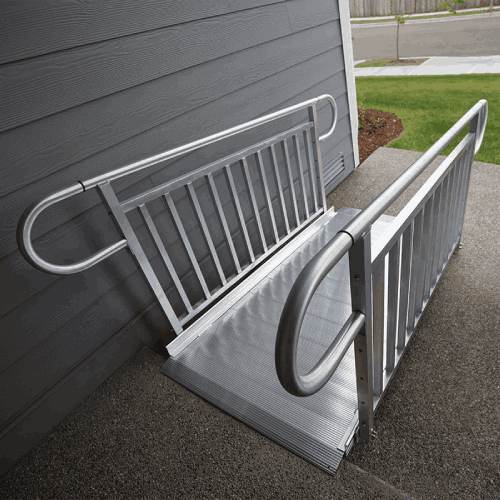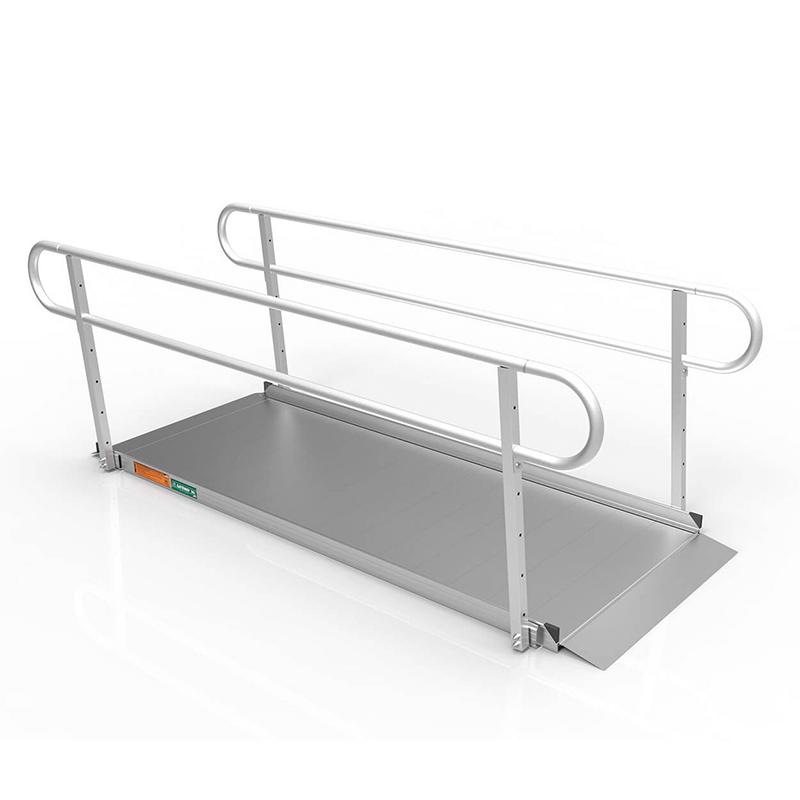 The Gateway 3G Portable Ramp is available in a variety of sizes and three distinct styles to make your home or business accessible. Choose from a ramp with no handrails, two-line handrails, or vertical picket rails to best suit your needs. The lightweight aluminum design was created to be used in all weather conditions, and can be moved as needed. The Gateway 3G Portable Ramp has a 1,000 pound weight capacity and is wide enough to accommodate most power scooters and wheelchairs. The best part is this ramp is virtually maintenance free, thanks to its brushed, architectural finish that won't rust or deteriorate.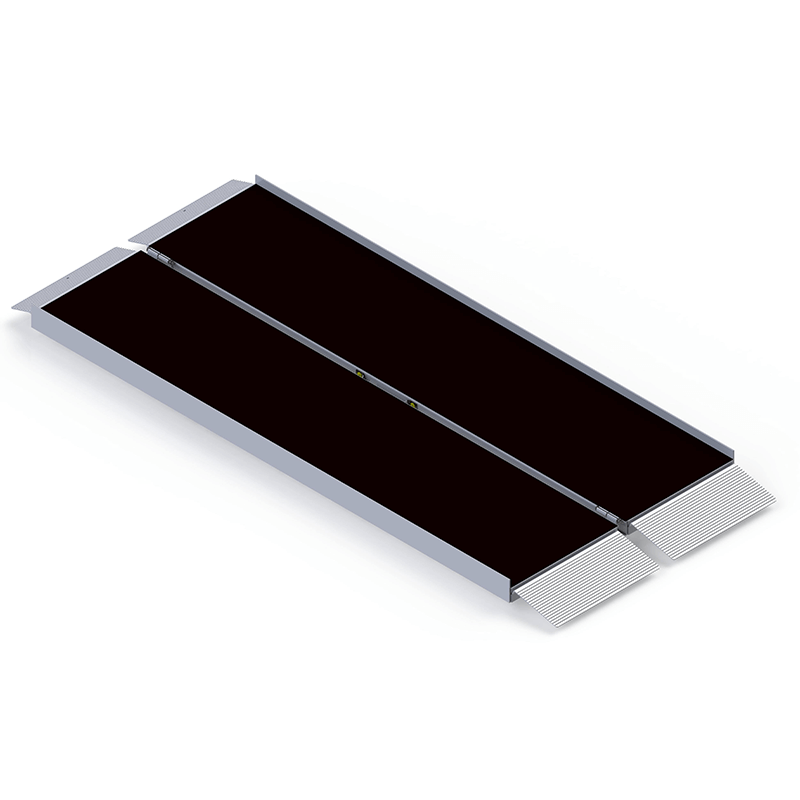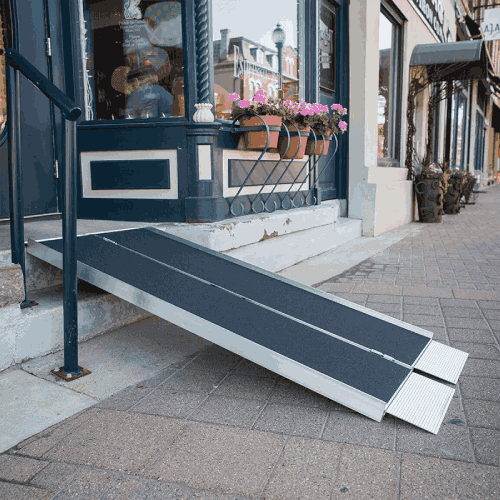 EZ Access's SUITCASE Singlefold AS Ramp is a great option for anyone looking to take a portable ramp along with them. It's also a great option for businesses that want to have a ramp available as needed, but prefer to keep it stored away when not in use. The SUITCASE Singlefold AS Ramp is available in five length options to best fit your business or home. The "AS" stands for Applied Surface, which is the slip-resistant surface of the ramp that provides grip for your wheels as you move up or down the ramp. The SUITCASE Singlefold AS Ramp also features self-adjusting transition plates on each end that will ensure a smooth ride onto and off of the ramp. This portable ramp has a carrying capacity of 800 pounds, and a total weight of just 30 pounds!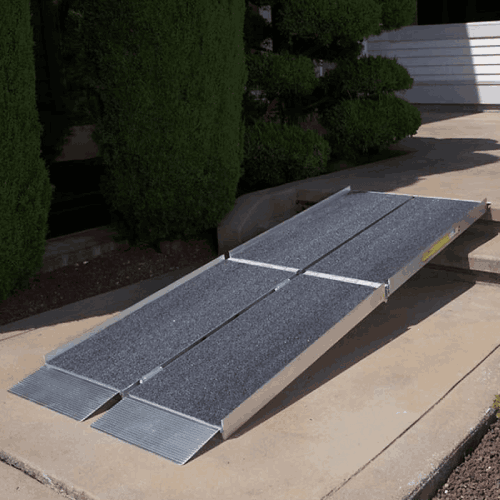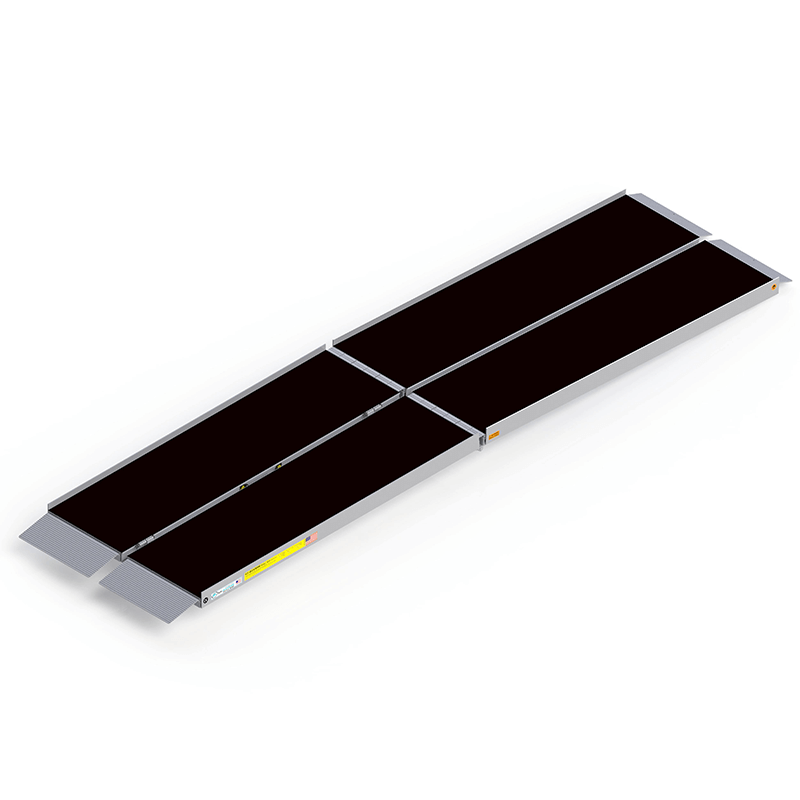 The SUITCASE Trifold AS Ramp is similar to the Singlefold AS ramp, but can fold up into a package that is smaller and easier to store. It's also available in lengths of up to 10 feet, unlike the singlefold model. This lightweight and portable ramp features an 800 pound weight capacity and ergonomically designed carrying handles for comfort while transporting. The SUITCASE Trifold AS Ramp is another perfect solution for anyone looking for a ramp that can travel with them. This model easily fits into a car and can be quickly set up to help you navigate an unexpected set of stairs.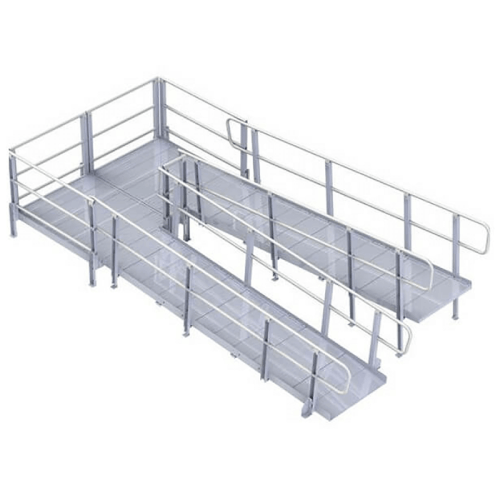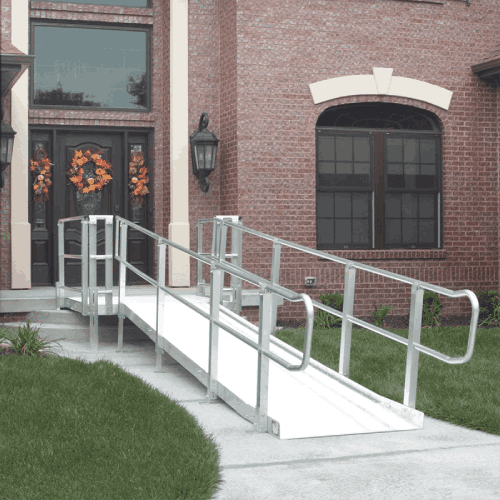 PVI's Modular XP Aluminum Wheelchair Ramp with Handrails can be configured in any number of ways to meet your specific needs. Whether you are using this ramp for your business or in your home, the sturdy aluminum frame has a carrying capacity of 100 pounds per square foot. This customizable ramp comes in sections ranging from 3 feet to 20 feet in length and can include platforms and turns as needed. The Modular XP is a freestanding structure, so it can be moved or modified as needed without altering the building it is providing access to. If your business needs a ramp that is ADA compliant, the Modular XP is a great solution.
We hope this post has inspired you to create an accessible space for everyone as we move ahead in this unprecedented time. Businesses are adapting every day to provide customers with a safe and comfortable experience. The Med Mart team is here to help in any way we can. Feel free to reach out to our product experts at 1-888-260-4430 if you have any questions about our selection of mobility ramps.
Do you enjoy reading the Med Mart blog? Follow us on Facebook to see all of our latest blogs, newest products, and exclusive promotions!