Our team's goal is to make it easy for you to find the products you need. When it comes to caring for a loved one at home, it's helpful to know about the Trendelenburg function found on some of our homecare beds and lift chairs. Don't worry if you're asking "a what now?" - we're here to help! Read on to learn more about Trendelenburg, Reverse Trendelenburg, and the benefits of each. We'll also share some of our popular products that include one or both of these supportive positions!
Trendelenburg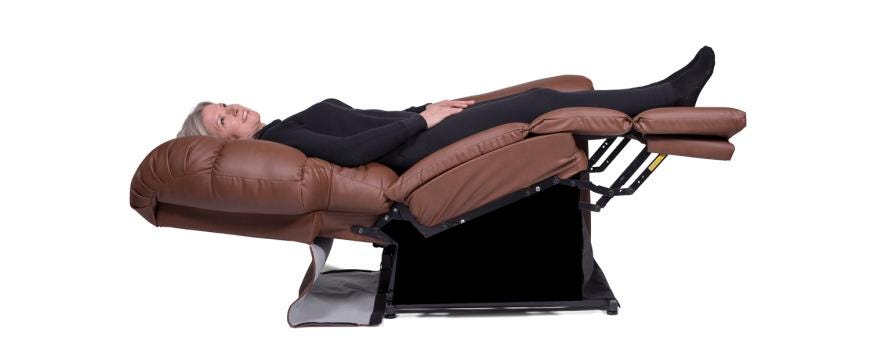 The Trendelenburg position is named after the German surgeon Friedrich Trendelenburg, who was an innovator in the medical profession in the late 1800's and the early 1900's. Among many of his medical innovations was the Trendelenburg position. The position was originally used for accessing the pelvic organs during surgery. In the Trendelenburg position the feet are raised above the head and the heart while the patient lays on their back, so the body is tilted at an incline of about 10-30 degrees. Originally created for surgery settings, the position remains common in the early management of a hypotensive patient. Resting in the position for short periods of time will increase circulation and help the patient to relax. The Trendelenburg position may also help to relieve tension in your legs and spine. Several of our power recliners and many of our homecare beds feature a Trendelenburg function to help you or your loved one relax.
Reverse Trendelenburg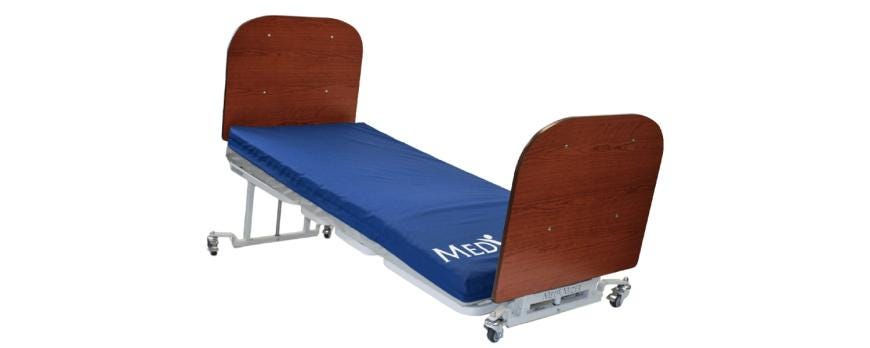 In the Reverse Trendelenburg position the patient lays on their back while the head is raised above the heart and the legs, again at about a 10 to 30 degree incline. This position is used in surgeries of the head and the neck to decrease blood loss. At home, this position can be used to improve circulation to your legs and feet. Just like its predecessor, the Reverse Trendelenburg position will help with relaxation and decreasing tension. A number of our homecare beds come standard with both Trendelenburg and Reverse Trendelenburg functions, which are accessible via handheld remote. Read on to discover popular products that feature one or both of these useful functions.
Lifts Chairs Featuring Trendelenburg
The Golden Cloud with Maxicomfort:
Trendelenberg position
Zero Gravity position
Memory Button to lock in your favorite positions
Quick Release Ergonomic Hand Control
Unique Bucket Seat and chaise pad design
Overstuffed, biscuit back design
Hybrid seat sizes with 5 Heavy Gauge Springs
375 lb. weight capacity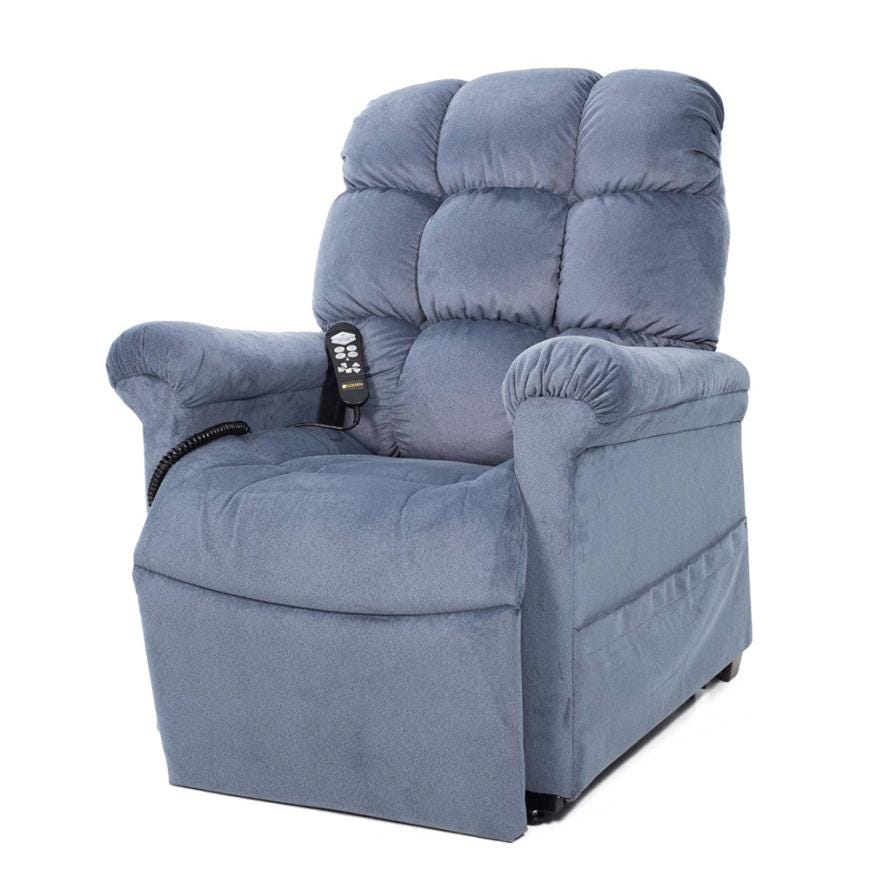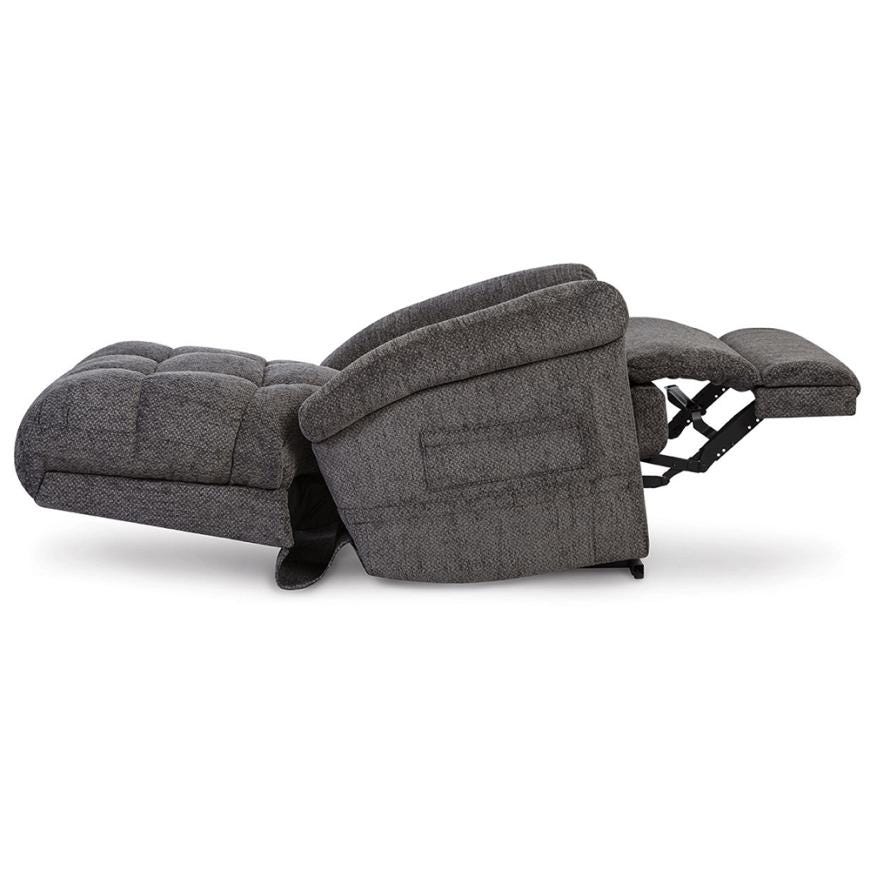 Trendelenburg position
Zero Gravity position
Contoured seating and pocketed coils
Overstuffed, biscuit back design
Quad pocket design offers extra storage
Easy-to-use hand control with USB charger port
Removable filling for custom lumbar support
375 lb. weight capacity
The Golden Relaxer PR-756 w/ MaxiComfort:

Trendelenburg Position
Zero Gravity positioning
Seat size ranges from 20-22W x 21-22D
AutoDrive programmable hand control
Adjustable lumbar support
Plush back cushions and padded chaise
Twenty-three upholstery options
375 lb. weight capacity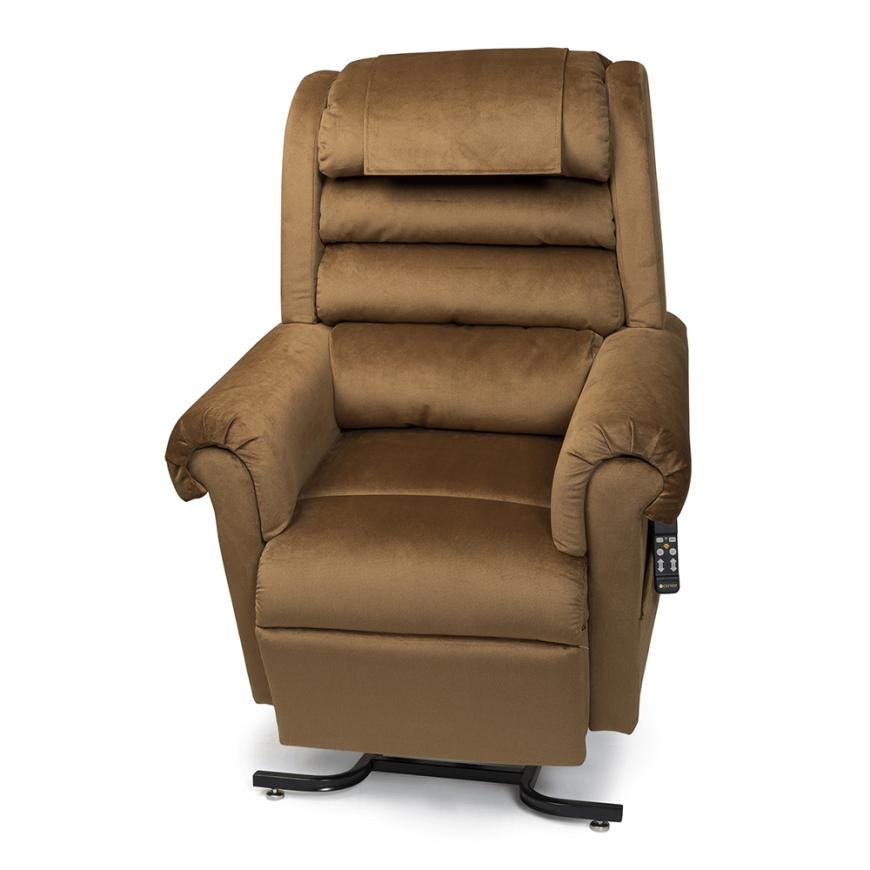 Beds Featuring Trendelenburg & Reverse Trendelenburg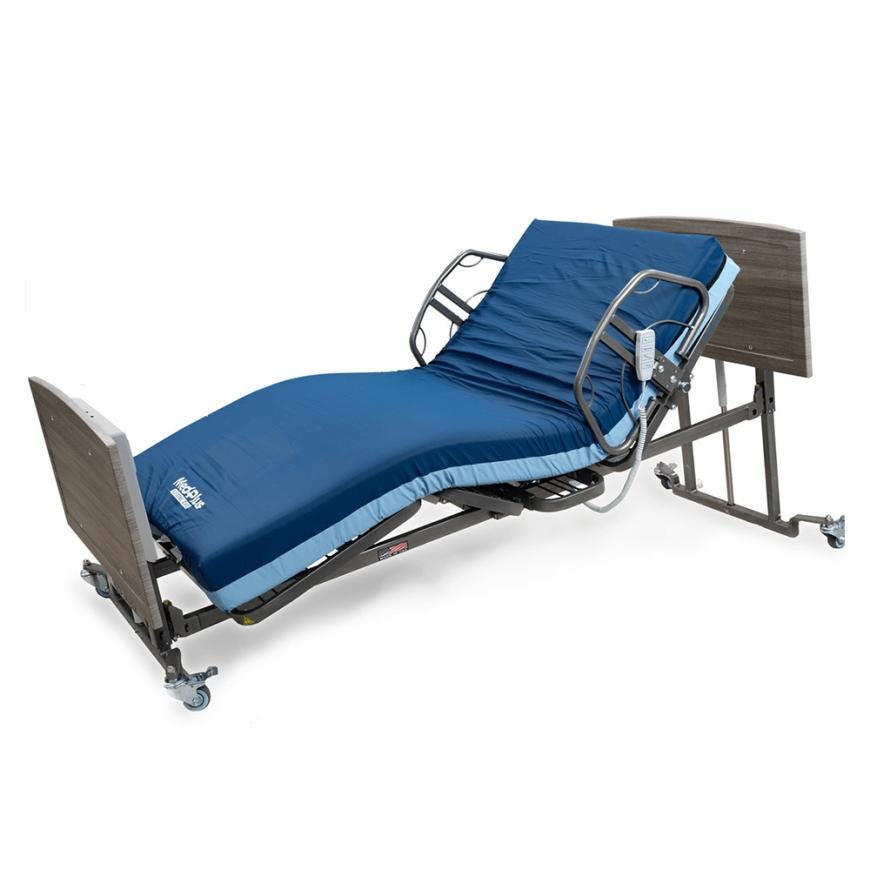 The Med Plus Homecare Bed by Med Mizer:
Two height settings – super low and standard
Homecare-friendly design
Trendelenburg and Reverse Trendelenburg
Expandable width from 36" to 42"
4-piece bed design for easy delivery/set up
600lb weight capacity
80/84" built-in length extension
2 or 4 side rail options
The Care Assist ES Hospital Bed from Hill-Rom:
Audible "brake not set" alarm
SlideGuard® bed articulation technology
Trendelenburg and Reverse Trendelenburg
Electric vascular foot position
Point-of-Care bedside controls for caregivers
Dining Chair One Button Feature
Battery backup in case of a power outage
Hand control to move the head/knee up or down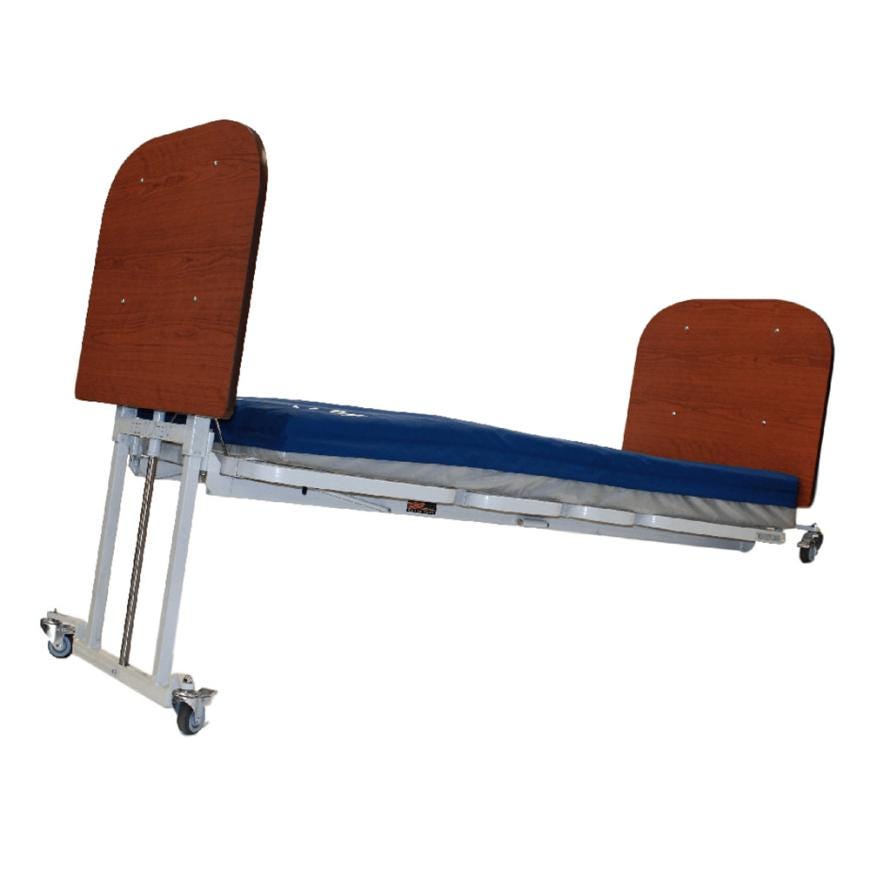 The AllCare Floor Level Trend Bed from Med Mizer:
Floor level height with optional safety mat
Trendelenburg and Reverse Trendelenburg
Advanced falls alarm system
Lowest homecare bed in the USA
600 lb. weight capacity
Expandable width and height (up to 30″)
Cardiac Chair positioning function
Optional scale to manage higher acuity residents
Do you enjoy reading the Med Mart blog? Follow us on Facebook to see all of our latest blogs, newest products, and exclusive promotions!