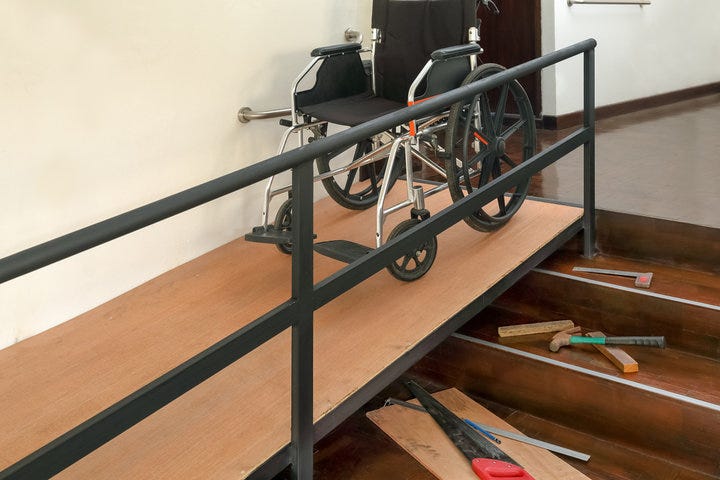 Imagine running errands, only to find that you aren't even able to enter a store due to the way their entrance is built.
As a business owner, it's important to make sure that your business is accessible to customers of varying mobility needs. If your building includes areas with steep curbs, stairs, or other difficult pathways, this may mean installing a mobility ramp.
The Americans with Disabilities Act (ADA) mandates that all companies must make their public facilities accessible to customers with disabilities. For customers who use a wheelchair, walker, or power scooter and may struggle with steps, a mobility ramp can offer the perfect solution to help them safely access your business.
In this guide, we'll cover the basics of what you need to know about choosing and installing a wheelchair ramp on commercial property.
Top 3 Reasons for Installing a Mobility Ramp
ADA Compliance
For US business owners, ADA compliance is mandatory. Companies must make sure that their buildings can accommodate users with a wide range of abilities, or risk facing fines and serious legal action.
Expand Your Customer Base
Adding a ramp instantly makes your establishment more appealing to a wider range of people—be it individuals using wheelchairs or parents with strollers. Offering a more convenient way to enter your business means more foot traffic— broadening your customer base overnight.
Boost Safety and Customer Experience
Installing a ramp is also safer than relying on stairs alone, particularly in inclement weather. This provides an extra layer of safety for your customers and simplifies moving heavy objects to and from your building interior.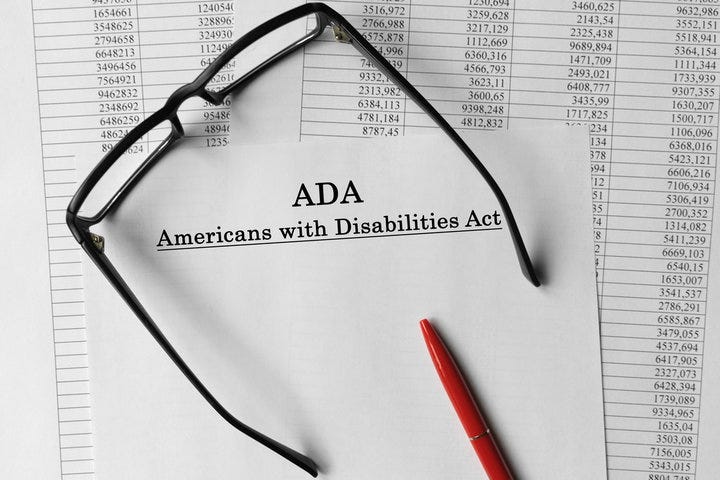 What to Know About ADA Ramp Requirements
To meet ADA compliance, your wheelchair ramp must meet certain specified requirements:
Surface: Your ramp should have a stable and slip-resistant surface.
Width: At a minimum, it should be 36 inches wide.
Slope: Stick to a maximum slope of 1:12; for every 12 inches of length, the height should rise no more than 1 inch.
Handrails: If the ramp's rise is over 6 inches, handrails on both sides are mandatory.
Edge Safety: Implement curbs or railings to stop accidental falls or slippage off the ramp's edge.
Landings: Remember to include level landings at both ends of the ramp, and at least every 30 feet in between, for resting purposes.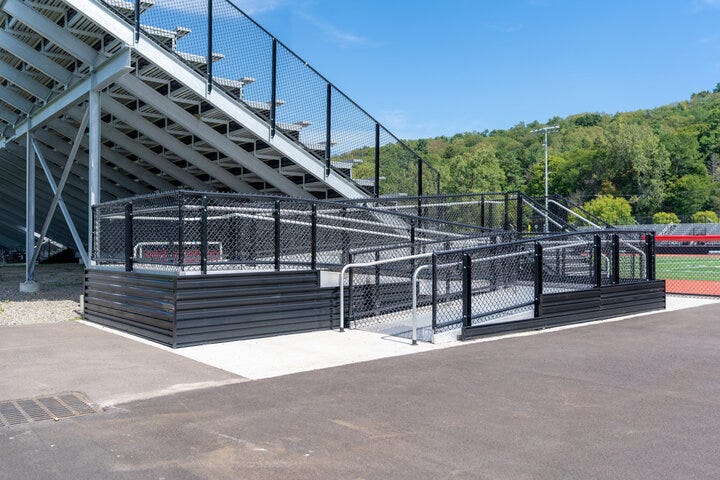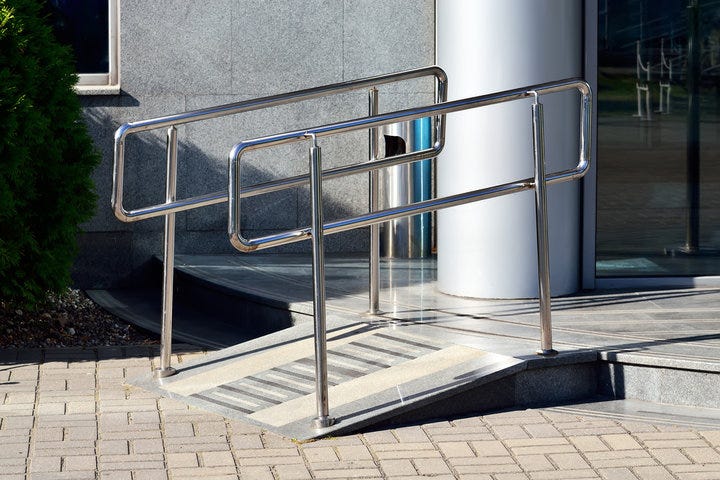 Consider the following factors when searching for the perfect mobility ramp for your needs:
Cost: Budget matters, and a wheelchair ramp cost can vary between a few hundred dollars and several thousand dollars. Choose a ramp that meets your needs while staying within budget.
Weather: What weather conditions will the ramp regularly be exposed to? If your ramp is outdoors, it may need to withstand, rain, snow, flooding, or any other number of weather conditions.
Portability: Some ramps are specifically designed to be able to be disassembled and reassembled quickly. This can be especially helpful if your shop occasionally changes locations or is on a rented property. We have a range of portable ramps to choose from.
Space: Make sure the ramp fits well in your available area and doesn't block any essential paths.
Material: Most commercial ramps are made of a combination of wood, steel, aluminum, concrete, and rubber. Select the material best suited to your area's weather conditions, your style preference, and budget.
Installation & Maintenance: Some modular ramps take only an hour or two to install, while other models require multiple days and a full installation team.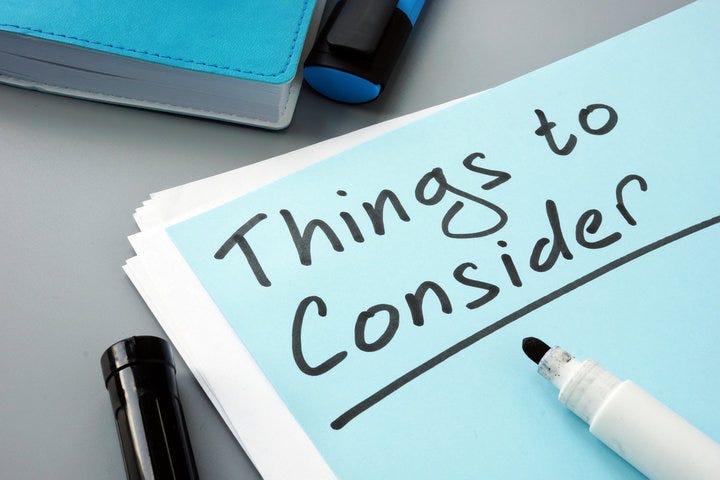 There are a wide variety of different mobility ramps for business needs, each offering unique features, styles, and benefits.
Here are some examples of specific, specialized types of ramps that you may consider in addition to standard wheelchair ramps.
Modular Ramps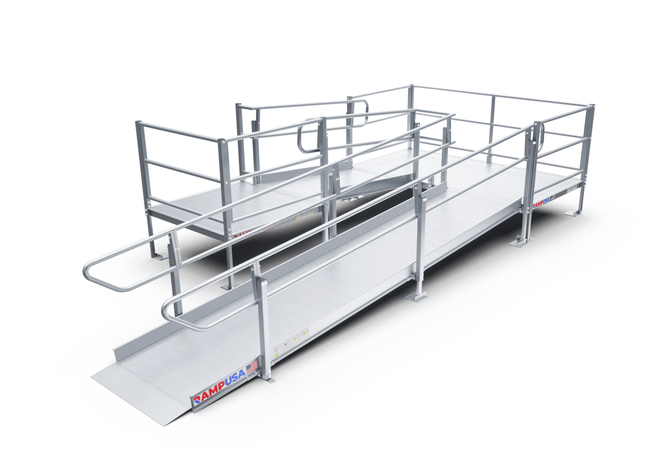 https://medmartonline.com/accesstrac-modular-handicap-ramp
These semi-permanent ramps are highly customizable to fit the unique architecture of your building. Don't worry about finding a ramp to precisely fit your building, modular ramps can be adjusted, extended, or disassembled as your needs evolve. They're an excellent option for businesses looking for a long-term but flexible solution, or that move frequently.
Curb Ramps
https://medmartonline.com/ez-access-traverse-curb-plate
Designed to facilitate smooth transitions from sidewalks to roadways, curb ramps are crucial for making public spaces more accessible. They are typically made of concrete, but portable options are available as well. These ramps are essential for wheelchair users, as well as for people pushing strollers or carts.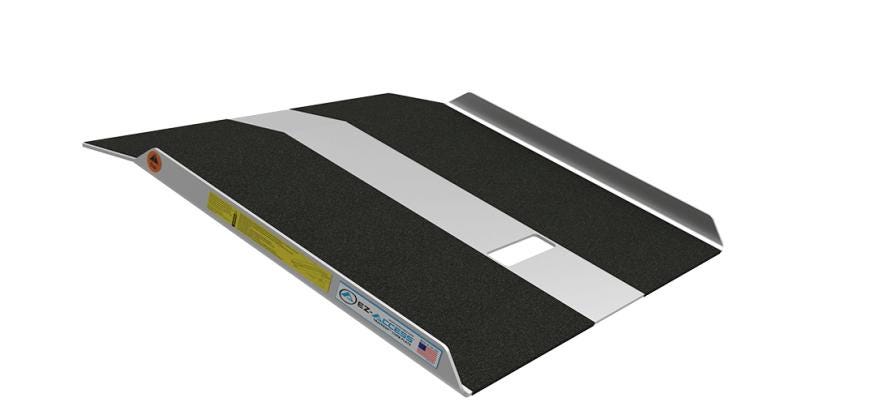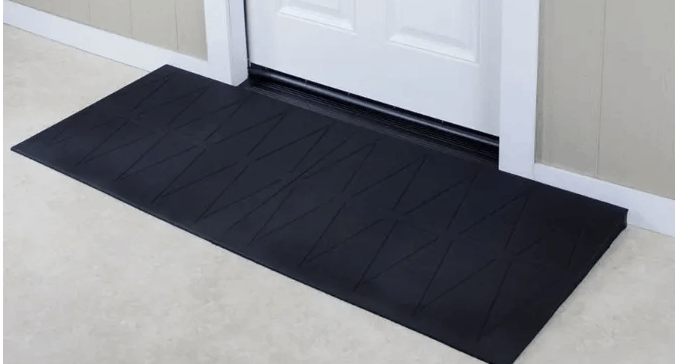 Not only are mobility ramps a legal necessity for some businesses, but they can go a long way in increasing customer satisfaction and widening your pool of potential customers.
To find the perfect compliant mobility ramp for your home or business, check out our online catalog of ramps at Med Mart. Our team of product experts are always available to help you select the right ramp for your individual needs.