This product has been discontinued.
We have discontinued this product permanently. Please find alternative products from below section. If you need help please call us at 1-888-260-4430.
Modular XP® Modular Ramp with Handrails
By PVI
SKU# MXP / Item ID # 27805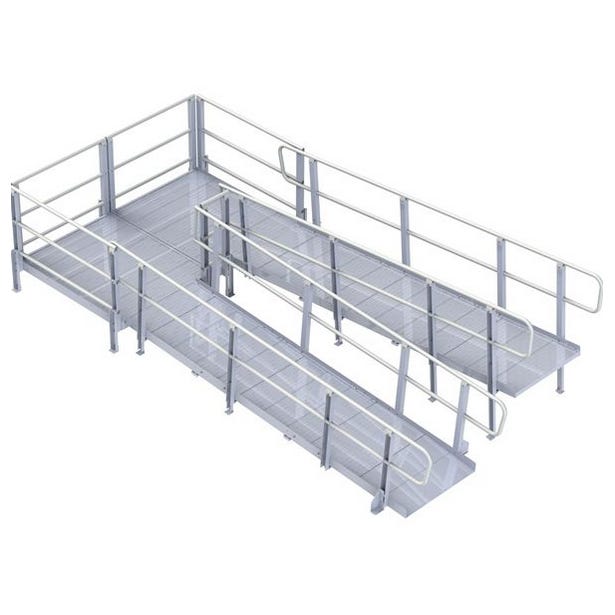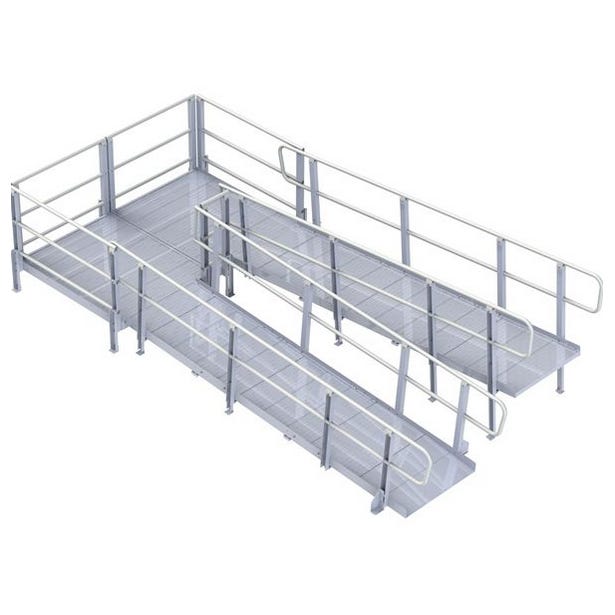 Ships by: Fri, Dec 29th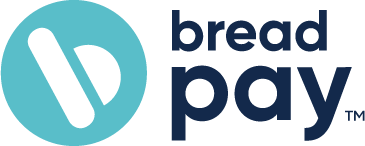 0% APR available for up to 18 Months*

No credit required. Pay over time. No late fees.
FREE Shipping over $50
Product Specialist
Lifetime Phone Support
Financing Options
Need Help?
Talk to one of our Experts!
ADA compliance made simple
Quickly and easily create an ADA-compliant mobility solution to fit the needs of any path or entrance. This ramp, while infinitely customizable, can be rapidly assembled with common hand tools. Financing is available to ensure you can provide ADA compliance and start enjoying the ramp as quickly as possible.
Built for the long haul
Harsh weather is no match for this high-strength, lightweight aluminum ramp. It's resistant against corrosion, ensuring durability over time. The 36" wide ramp can easily take on 100lbs per square foot.
You can set up your Modular XP ramp with confidence that it will go the distance.
Designed to be the perfect fit, every time
No matter your home or commercial modification needs, this ramp will get you there. Select from ramps of 3' to 20' long, with different dimensions to accommodate smooth turns. Ensure a smooth ascent with 45-degree turns, 90-degree turns, and 180-degree switchbacks. Standard 1.5inch handrails offer additional support, but can be supplemented with additional ADA extensions and guardrails.
Your home or business changes? No problem: this ramp is completely freestanding, and can be moved or modified at any time. It's completely flexible to your needs.
Product Highlights
Modular ramp system creates custom configurations for home or commercial use
Can bring your business into ADA compliance
Easy assembly with basic hand tools
Corrosion-resistant aluminum construction with white powder coated handrails
Freestanding structure can be moved or modified if needed
36" wide ramps
Ramp Sections
| Item # | Ramp Length | Weight |
| --- | --- | --- |
| Mod-XP-Ramp-3-HR | 3' | 45 lbs |
| Mod-XP-Ramp-4-HR | 4' | 55 lbs |
| Mod-XP-Ramp-5-HR | 5' | 64 lbs |
| Mod-XP-Ramp-6-HR | 6' | 82 lbs |
| Mod-XP-Ramp-7-HR | 7' | 92 lbs |
| Mod-XP-Ramp-8-HR | 8' | 101 lbs |
| Mod-XP-Ramp-9-HR | 9' | 110 lbs |
| Mod-XP-Ramp-10-HR | 10' | 120 lbs |
| Mod-XP-Ramp-11-HR | 11' | 139 lbs |
| Mod-XP-Ramp-12-HR | 12' | 148 lbs |
| Mod-XP-Ramp-13-HR | 13' | 158 lbs |
| Mod-XP-Ramp-14-HR | 14' | 167 lbs |
| Mod-XP-Ramp-15-HR | 15' | 176 lbs |
| Mod-XP-Ramp-16-HR | 16' | 194 lbs |
| Mod-XP-Ramp-17-HR | 17' | 204 lbs |
| Mod-XP-Ramp-18-HR | 18' | 213 lbs |
| Mod-XP-Ramp-19-HR | 19' | 223 lbs |
| Mod-XP-Ramp-20-HR | 20' | 233 lbs |

Platform Sections
| Item # | Weight | Length | Width | Height |
| --- | --- | --- | --- | --- |
| Mod-XP-Platform-48X48-HR | 72 lbs | 48" | 48" | 5.5" min. 60" max. |
| Mod-XP-Platform-60x60-HR | 113 lbs | 60" | 60" | 5.5" min. 60" max. |
| Mod-XP-Platform-60x96-HR | 163 lbs | 96" | 60" | 5.5" min. 60" max. |
| Mod-XP-Platform-45-DegreeAngle-HR | 30 lbs | 38" | 36.75" | 4" min. 60" max. |

Stairs
| Item # | Weight |
| --- | --- |
| Mod-XP-Stair-1-Step | 15 lbs |
| Mod-XP-Stair-2-Step | 51 lbs |
| Mod-XP-Stair-3-Step | 64 lbs |
| Mod-XP-Stair-5-Step | 93 lbs |
Lifetime warranty (powder coated handrails not included)
Frequently Bought Together:
Frequently Bought Together: