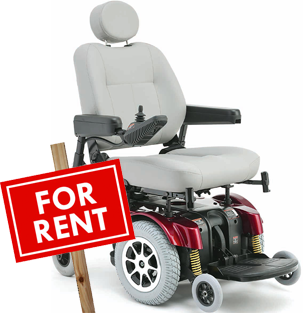 Rentals
Med Mart offers dozens of rentals for every need, including Lift Chairs, Beds, Stairlifts, Patient Lifts and more. With rental locations available in all of our stores, we make it easy to find just what you need.
---
Overview
Rent Equipment with Med Mart!
We have rental options for those with a temporary need or those on a fixed budget. These services include everything from power and manual wheelchairs, scooters, lift chairs, ramps, stair lift installs, knee walkers, 4 wheel walkers, hospital beds, patient lifts, breast pumps, TENS units to nebulizers and much, much more!
We've been doing this long enough to call ourselves "The Experts." Let us help you and your unique situation with our highly trained staff to guide you through the complete process from beginning and decision making to delivery and return of the product. We understand life throws us in loops, let us make it a little easier for you! If you have any questions about what you'll need, one of our many knowledgeable associates will help you choose the equipment that best fits your need and personally demonstrate the proper way to use them. Med Mart also offers competitive prices for all of our rental services, including a Best Rate Guarantee and several different rental rate options for your convenience.
Call 1-800-950-4400 to Schedule Your Free, No-Obligation Consultation
How it Works
Rental Equipment
---
Happy customer says
Lift Chair Rental was a Great Experience!: Just before heel surgery I realized I would not be able to get myself out of any furniture in our home once I became non-weight bearing on my left foot. I stopped into MedMart and worked with Darlene to set up a lift chair rental. The rental process was explained perfectly.
- Helen - Lift Chair Rental
Professional business people on the job in a timely manner. Actually ahead of expectations. Conscious attention to detail and through finishing of installation. Gentlemanly behavior and appearance.
- Carol - Tub Installation
Professional and friendly: Chris came to my home for a estimate. It was very easy. He game me the information I was looking for in a clear and easy manner. Thanks, Medmart!
- Cindy - Stairlift Estimate
Shower looks great! Installation did a great job!
- Ken - Shower Conversion