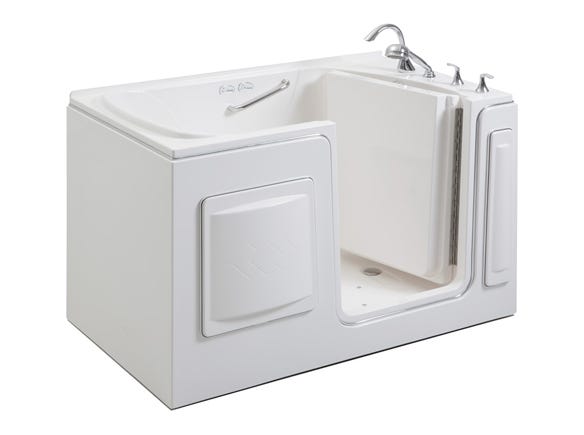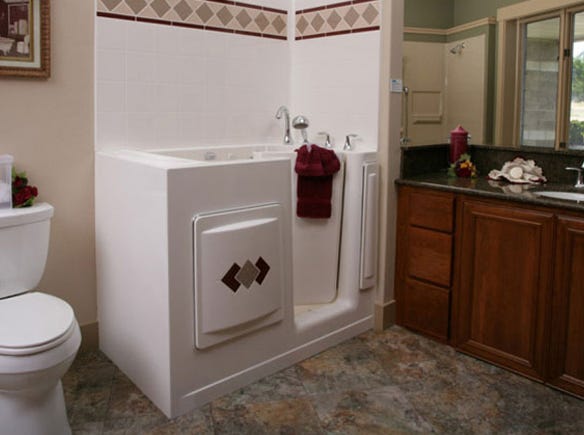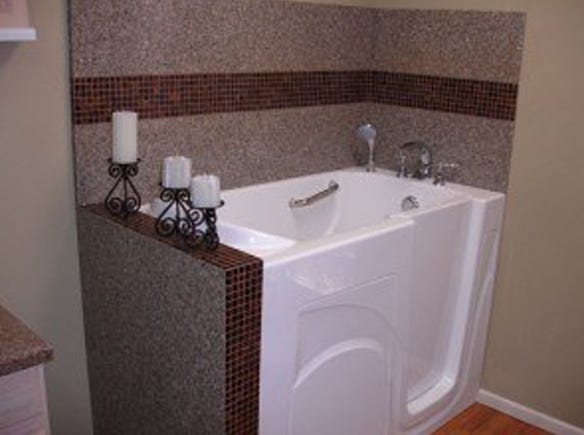 Walk-in Tubs
Are you ready to get in and out of your bathtub with revolutionary ease? Add a whole new level of beauty, serenity, and safety to your home with our bathroom remodeling plans.
Call Today!
1-800-950-4400
---
Overview
Attractive, Safe Bathing Solution!
Med Mart is here to help by offering you a complete and comfortable bathing solution to suit your needs. Our walk in bathtubs are the same as handicap tubs, senior tubs, bathtubs for the elderly, step tubs, and baths for the disabled. At Med Mart, you're safety is our concern. We have bath safety products that will assist you in the bathroom, making bathing a less stressful experience.
Walk-in (step-in) safety bath tubs are ideal for individuals who have difficulty enjoying the simplicity of taking a bath. Med Mart's walk-in tubs offer independence and mobility freedom to elderly, handicapped, or disabled individuals, allowing them to independently live inside of their home without any assistance.
Bath areas require a certain kind of finesse, design sensibility, and aesthetic that only Med Mart can deliver. We offer a wide range of handicap bathroom remolding options. Each walk-in, low threshold, tub is designed with your needs in mind. Height, width, length, door placement, and fixture placement will all be catered to your bath area criteria. Safety features such as built in seats, grab bars, and easy reach faucets are standard. Modeled from durable fiberglass fit into a stainless steel frame, you'll be blown away by your beautiful new walk-in tub. In addition to gorgeous designs, our walk-in tubs offer intuitive controls, low maintenance, and quick draining solutions.
Call 1-800-950-4400 to Schedule Your Free, No-Obligation Consultation
Installation
Tub to Shower Conversion
---