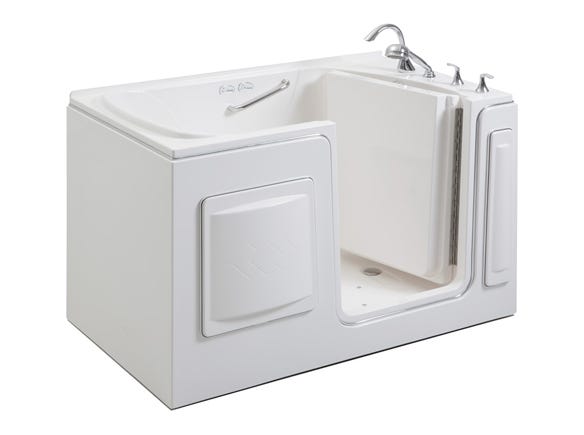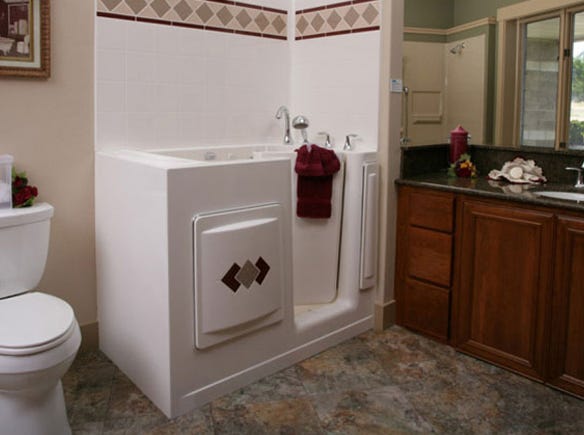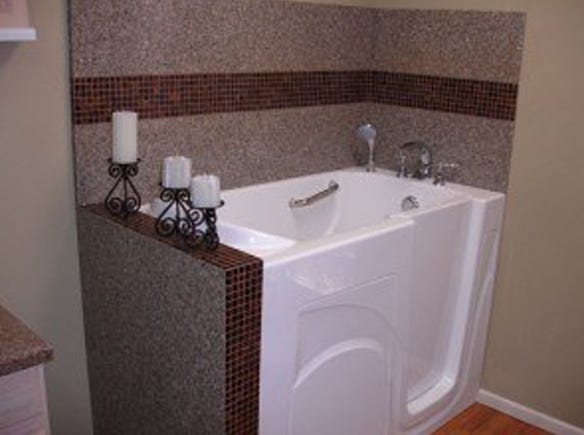 Walk-in Tubs
Are you ready to get in and out of your bathtub with revolutionary ease? Add a whole new level of beauty, serenity, and safety to your home with our bathroom remodeling plans.
Get Quote
---
Overview
Attractive, Safe Bathing Solution!
Med Mart is here to help by offering you a complete and comfortable bathing solution to suit your needs. Our walk bathtubs are the same as handicap tubs, senior tubs, bathtubs for the elderly, step tubs, and baths for the disabled. At Med Mart, you're safety is our concern. We have bath safety products that will assist you in the bathroom, making bathing a less stressful experience.
Walk-in (step-in) safety bath tubs are ideal for individuals who have difficulty enjoying the simplicity of a taking a bath. Med Mart walk-in tubs offer independence and mobility freedom to elderly, handicapped, or disabled individuals, allowing them to independently live inside of their home without any assistance.
Med Mart installers and technicians will modify your bathroom with perfection by offering sound bathroom modification advice during the pre-design phase. They will also ensure that the your walk-in tub is carefully and properly installed, using proper durable materials. Cost effective, quality, bathroom solutions – any size, any budget – that's the Med Mart difference. Imagine you sitting in your new installed walk in bath tub. Walk-in bath tubs produce soothing, therapeutic effects, resulting in effects of healing within your body.
Visual Reporting
Document Mangement
---