Caregiving is a job that is strenuous, both on your body and on your emotions. Having the right equipment can make caregiving easier and safer. We've highlighted our top 5 favorite products for caregivers; they're must-have products that can help to keep both caregivers and patients safe.
Milford Lift
The Milford Lift makes transfers from a wheelchair to a car safer and easier, and is available at a fraction of the cost of a regular wheelchair van. This lift has a mobile base, so you can use it in multiple vehicles. Efficient and safe, the versatile lift can be fitted to the driver's side, passenger's side, and front, middle, or back seats. It helps to create a stress-free transfer for the patient and the caregiver, and reduces the physical demands of the caregiver.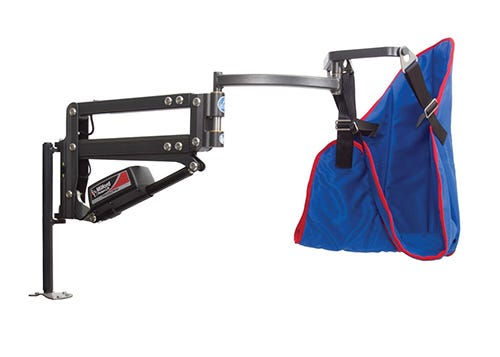 Stand Assist Pivot Turn Bed
The Stand Assist Pivot Turn Bed is a one-of-a-kind bed that combines the advantages of an adjustable bed with the advantages of a stand assist lift. This bed makes transfers simpler so that a single caregiver can oversee them, while also helping to prevent injuries and discomfort during transfers. The Stand Assist Pivot Turn Bed becomes a seat which can be used to help a patient to their feet, making for a more comfortable transfer. The pivot feature makes for a smooth, controlled turn, and special rollers help to keep the mattress from bunching up when the bed is in the seated position.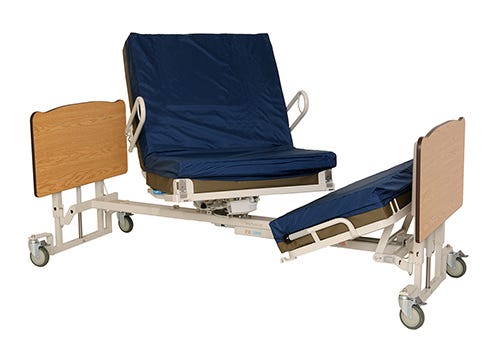 Shower Buddy
The Shower Buddy is a versatile bathing transfer system which also doubles as a commode. This system features a seat that slides over the platform's bridge, safely transferring a patient into the bathtub with little effort required from the caregiver. The adjustable seat height will fit over most bathtubs, and the system requires no modifications to a bathroom.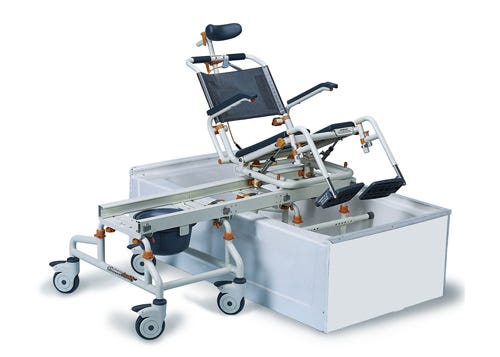 Sabina II
The Sabina II lift is a versatile addition that will be valuable for any care setting. This lift can be used as a sit-to-stand lift, a lifting aid, or a traditional patient lift, which can save you money on equipment purchases. The Sabina II is designed to maximize both patient and caregiver comfort. A hand control features two speeds, allowing caregivers to focus on the patient. A powered base minimizes the physical requirements of caregivers. This lift also includes exchangeable slingbars, so you can accessorize the lift with vest slings that are appropriate for the patient.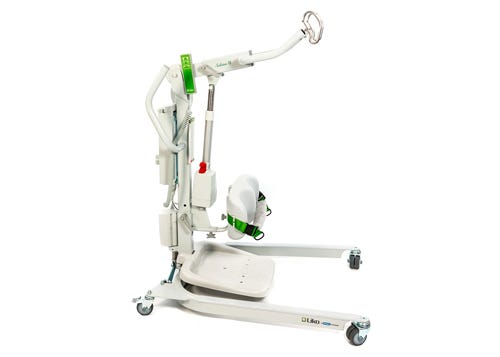 Passport Vertical Lift
The Passport Vertical Lift is an excellent way to make nearly any area wheelchair accessible without the need for ramps. This lift moves vertically, and the platform can accommodate just about any wheelchair. This lift is easy to install and can even be moved to serve as a portable lift. With this lift, caregivers don't have to worry about pushing wheelchairs up ramps, as this lift saves them both time and energy.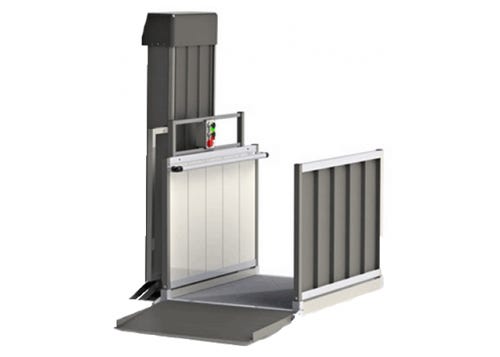 Having the right equipment can make your job as a caregiver both easier and safer. It's important to prioritize your own health and safety, as injuries among caregivers, especially those involving the back, are common. If you have questions about the best caregiving equipment, please contact Med Mart – we would be happy to help you find the right products for your needs.