Do you have plans for customizing your wheelchair this Halloween? There are tons of creative ways that you can decorate and disguise your wheelchair with a Halloween costume or other decorations. Here are some great ideas to get you started.
Make Your Wheelchair Into a Car
When customizing your wheelchair, making your wheelchair into some sort of car is a popular choice. There are countless ways that you can decorate your wheelchair to make it look like a cool car – for instance, consider building a cardboard body around your wheelchair to transform it into the Batmobile. Or make your wheelchair into a racecar, ice cream truck, or antique car. With some careful decorating, you can transform your wheelchair into Fred Flinstone's car. Incorporating your wheelchair's wheels into a car costume can make for a realistic appearance.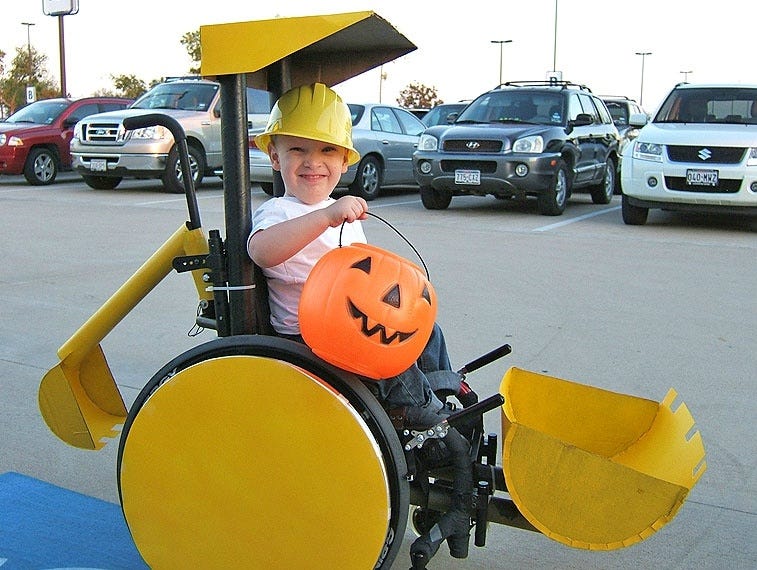 Make Your Wheelchair Into a Machine
You don't have to limit your wheelchair customization to just cars, of course. Get creative and you can turn your wheelchair into anything. Think spaceships, UFOs, airplanes, and even construction equipment. Ships from Star Wars will be all the rage this year, and you can't beat the opportunity to transform your wheelchair into a carriage right out of a fairytale.
When it comes to transforming your wheelchair, cardboard is your friend. Don't be afraid to attach additional wheels and supports – you'll want to make sure that your costume can fully support itself during trick-or-treating or your Halloween party.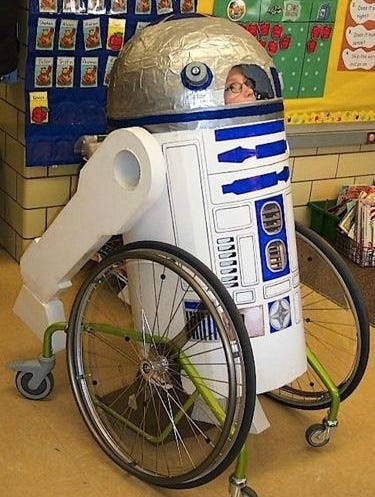 Totally Transform Your Wheelchair
For those who think above and beyond, total wheelchair transformations are a welcome challenge. Want to totally mask the fact that you're in a wheelchair? Then think about transforming your wheelchair into a shark cage, or the distinctive throne from the Game of Thrones. Make your wheelchair into a time-traveling machine, a dragon, a drum set, or even a graveyard.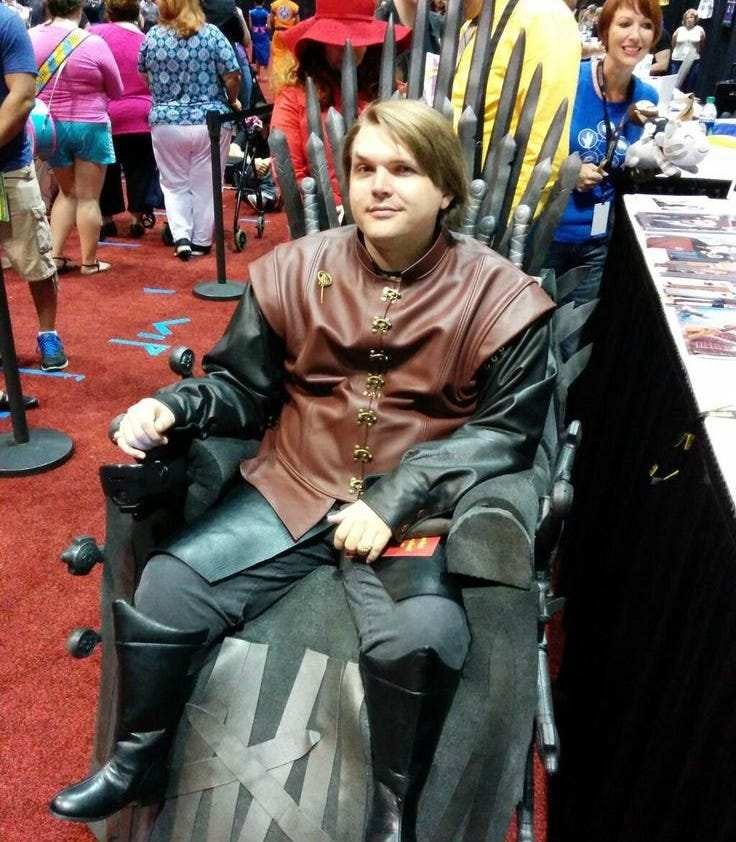 Decorate Your Wheelchair for Halloween
You don't necessarily need to create a costume for your wheelchair. Instead, you might choose to decorate your wheelchair for Halloween. There are tons of creative ways to customize your wheelchair for Halloween.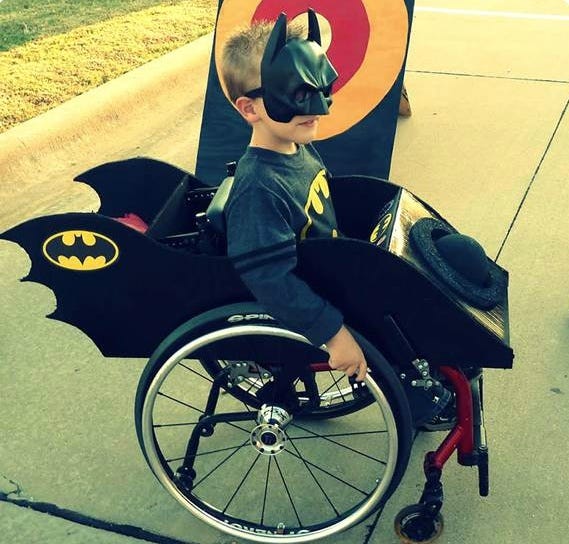 For starters, pick up some Halloween-themed garland or crepe paper at the store to wrap around your wheelchair's handles and armrests. You can wind the paper within the spokes of the wheels, and might also want to get some small glow sticks to attach to the spokes for an impressive appearance at night. Hang fake bats from the handles using an elastic string – they'll move as you travel.
With a little creativity, you can customize your wheelchair into just about anything this Halloween.