If you're looking for a lift chair built with the latest technology, the Viva Lift series from Pride Mobility is a great place to start. This collection features a wide range of designs featuring the latest in lift chair mechanization. Every Viva Lift model comes standard with a power headrest, power backrest, power lumbar, and footrest extension to provide custom comfort to everyone. All Viva Lift chairs also feature a 400-pound weight capacity and lithium battery backup in case of a power outage. You can easily access the Infinite Lay Flat, Relaxed, Reclined, or Upward Lift Positions from the soft-touch buttons on the USB remote. Each chair in the Viva Lift collection has a unique design, so you're sure to find a model that will complement your home. See the Viva Lift series in action in the video below:
The Best Seller
The Viva Atlas Lift Chair is one of our best-selling lift chairs. This modern and sophisticated lift chair features dual cup holders and contrast stitching at the seams to highlight the luxurious design. You can customize your Viva Atlas Lift Chair by choosing from one of three beautiful upholstery options. Like the rest of the Viva Lift series, the Viva Atlas has a convenient USB port in the remote so that you can charge your phone or tablet while you relax.
The Viva Lift Series
The Viva Tranquil Lift Chair comes in 3 sizes, including a small size for anyone who is 4' to 5'3" tall. This lift chair has a modern design that will fit perfectly with almost any living room style. Three plush back cushions add support to your head, back, and lower back.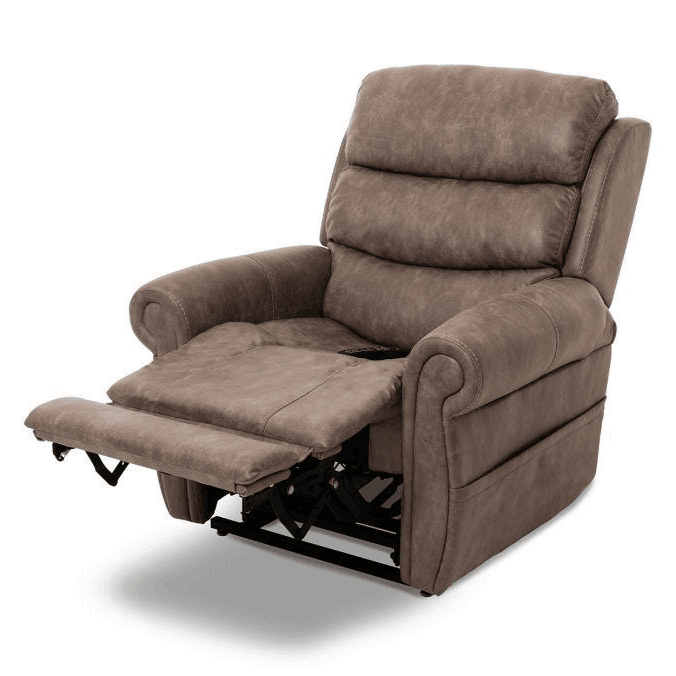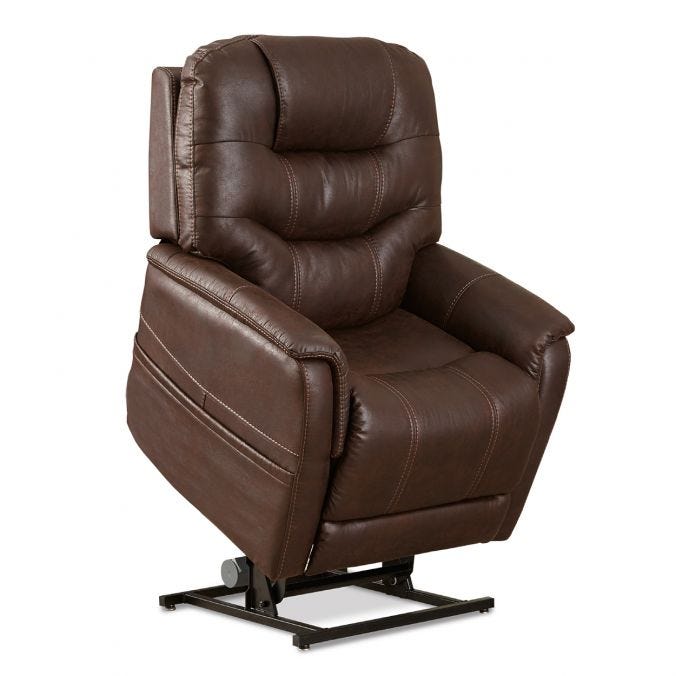 The Viva Elegance Lift Chair features a traditional design with overstuffed back cushions and a padded headrest. This innovative lift chair is available in 2 sizes and 3 upholstery options.
The Viva Legacy Lift Chair is available in 2 sizes and features a traditional design. A tufted back and padded headrest gives this lift chair a distinguished and classic look. Choose between three upholstery options, including the rich Saville Wine fabric pictured here.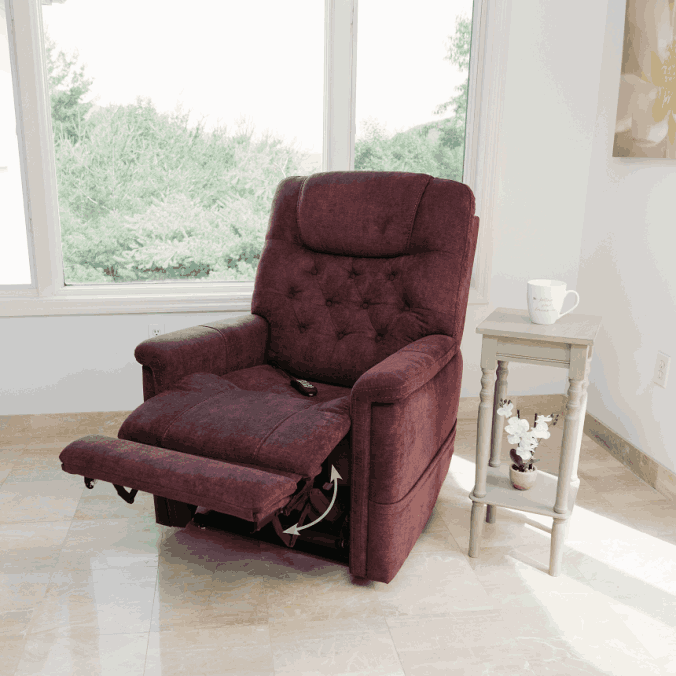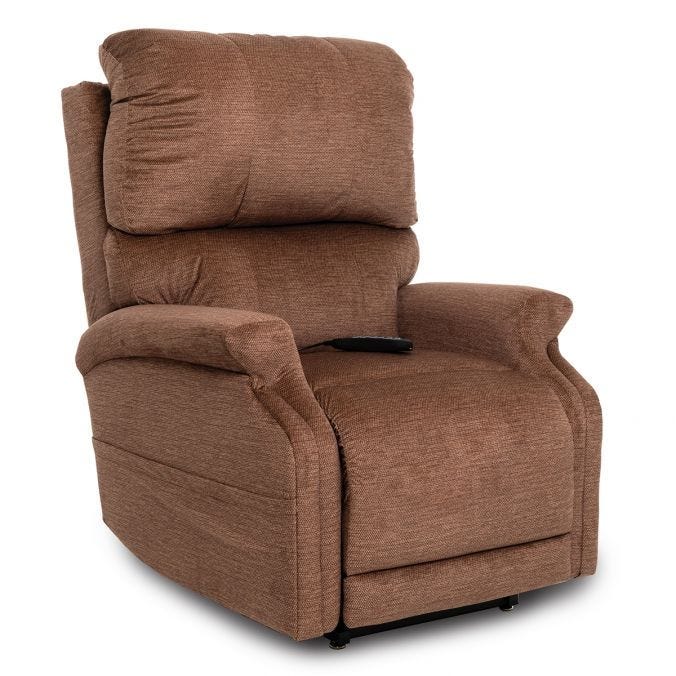 The Viva Escape Lift Chair combines the powerful technology of the Viva Lift series with the zero-gravity positioning system of the Infinity Collection. This design features an overstuffed headrest to support your neck and shoulders and is available in 2 sizes.
The Viva Metro Lift Chair is the most affordable model in the Viva Lift Series. Featuring a simple silhouette with a contoured seat and two upholstery options, the Viva Metro is a perfect choice for anyone looking to experience the comfort of the Viva Lift Series.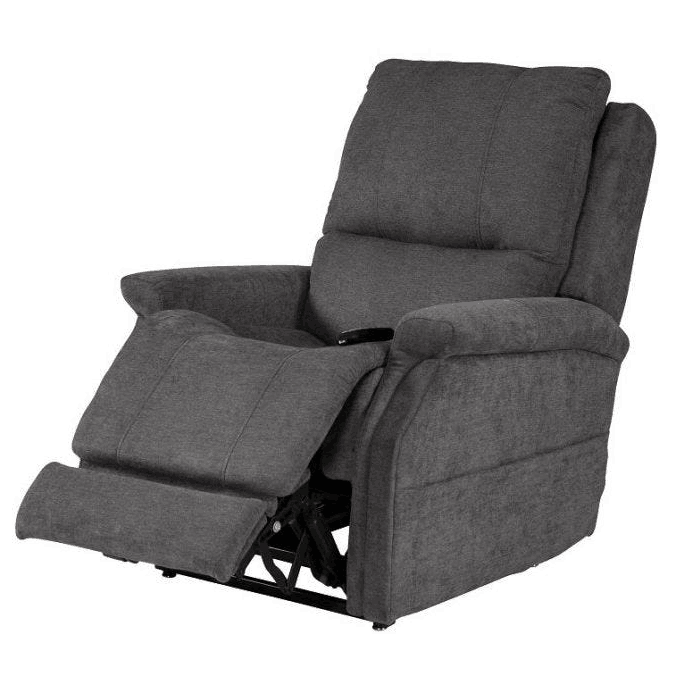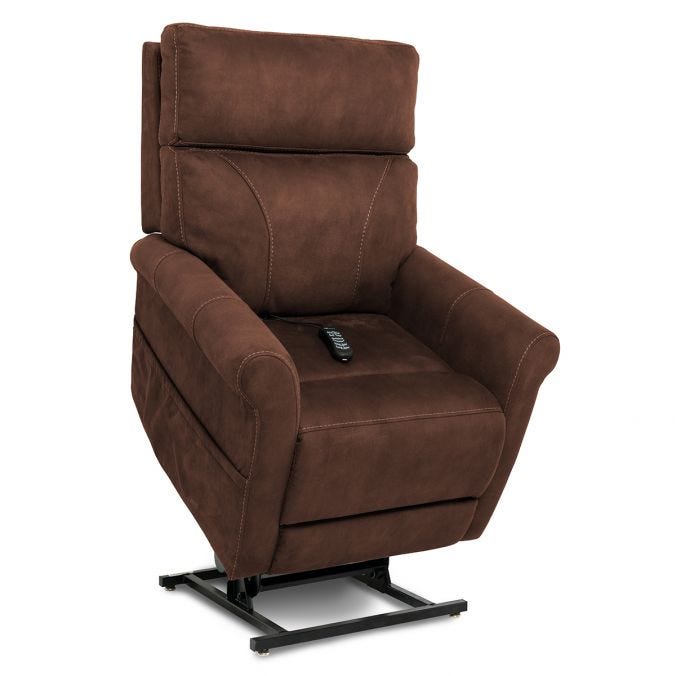 The Viva Urbana Lift Chair features a sleek design with contrast stitching. This lift chair will fit in perfectly in any modern living room. The Viva Urbana is available in a stylish dark grey or brown upholstery.
Accessories
Once you've found the perfect lift chair to meet your needs, check out these accessories that will help you relax and protect your lift chair from wear and tear:
We hope you find the lift chair of your dreams! If you have any questions about the Viva Lift series you can give our product experts a call at 1-888-260-4430.
Do you enjoy reading the Med Mart blog? Follow us on Facebook to see all of our latest blogs, newest products, and exclusive promotions!