VIP515 Tilt-In-Space Wheelchair
By Karman
SKU# VIP515 / Item ID # 9419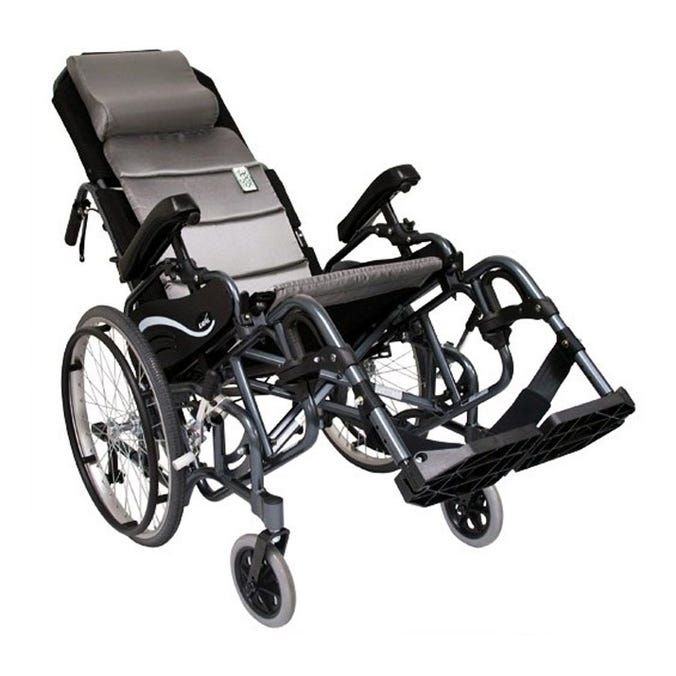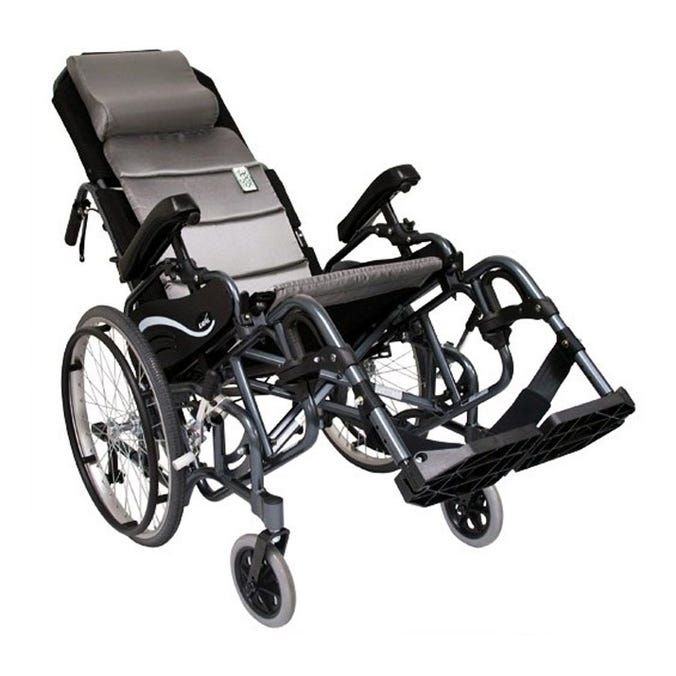 Ships by: Fri, Dec 29th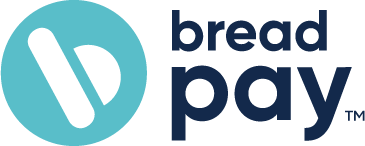 0% APR available for up to 18 Months*

No credit required. Pay over time. No late fees.
FREE Shipping over $50
Product Specialist
Lifetime Phone Support
Financing Options
Need Help?
Talk to one of our Experts!
About the VIP515 Tilt-In-Space Wheelchair
The VIP515 Tilt-In-Space Wheelchair features a unique design which can revolutionize the comfort of wheelchair-bound patients. Anyone who has been confined to a wheelchair knows the pressure buildup and bedsores which can form from being in a chair for multiple hours per day. The VIP515 Tilt-In-Space Wheelchair allows the wheelchair to be safely tilted back for a change in position that relieves pressure and helps to reduce bedsores.
Safety is paramount with the Tilt-In-Space Wheelchair. This wheelchair features a 0-35 degree weight shifting center of gravity adjustment which allows for a safe change in position. Two safety stops at the back of the chair prevent the chair from tipping over too far, allowing the patient to rest comfortably in this reclined position.
The VIP515 Tilt-In-Space Wheelchair is equipped for patient comfort. The S-shape ergonomic seating system comfortably supports the lower back, while arm rests with wide, concave arm pads are adjustable in height so that they can best support the arms. Swing in away footrests feature foot plates with the tube arm inserted into the center, providing better support than plates where the tube is set in the bottom.
Practicality is another great feature of the VIP515 Tilt-In-Space Wheelchair. The seat folds to make this wheelchair easy to transport, and the chair itself weighs only 25 pounds without the footrests. The wheelchair is crafted using Silver Aegis Anti-Bacterial Upholstery, which is washable and contributes to patient health. Flat-free polyurethane tires feature a high tread, meaning that this wheelchair is ready to go wherever you are.

Why the VIP515 Tilt-In-Space Wheelchair is Right for You
The VIP515 Tilt-In-Space Wheelchair is an excellent solution to the common issue of bedsores for wheelchair-bound patients. This wheelchair allows patients to safely change their position and weight distribution, giving relief to sore muscles and providing a shift in pressure that helps to relieve pain. With its ergonomic design and anti-microbial upholstery, this wheelchair is designed to truly accommodate patients who spend many hours in their wheelchairs.

The VIP515 Tilt-In-Space Wheelchair ships free, and financing is available so that you can start enjoying it right away. Thanks to MedMart's Low Price Guarantee, you'll know that you will be getting this wheelchair for the lowest price anywhere.
Product Highlights
Ergonomic Handrims S-Shape Ergonomic Seating System
Only lightweight tilt-in-space chair that also folds
Intelligent 0-35* center-of-gravity weight shifting to shift pressure and reduce bedsores
Fixed armrest w/ wider concave armpads
Specially designed ergonomic head pillow is included
Backrest Pouch attached to the upholstery
Flat free polyurethane tires, high tread, flat free wheels
Anti-bacterial and anti-staining Aegis upholstery
Folding backrest / folding seat for easy traveling
Tube-in Center foot-plate, assures better side leg support
High strength, starting weight at only 25 lbs. (w/o footrests)
Polyurethane front casters
Upholstery: Black breathable mesh bottom top
| | | |
| --- | --- | --- |
| | Transport | Standard |
| Weight Capacity: | 250 lbs | 250 lbs |
| Weight: | 34 lbs | 38 lbs |
| Seat Width: | 16", 18" | 16", 18" |
| Seat Depth: | 17" | 17", 19" |
| Armrest Height: | 9-11" | 9-12" |
| Seat Height: | 20" | 20" |
| Back Height: | 18" | 18" |
| Overall Height: | 53", 54" | 54" |
| Overall Open Width: | 24", 26", 28" | 26", 28" |
| Folded Width: | 15" | 15" |
| Overall Length: | 44" | 44" |
Frequently Bought Together:
Frequently Bought Together: