By Med-Mizer
SKU# MPLUS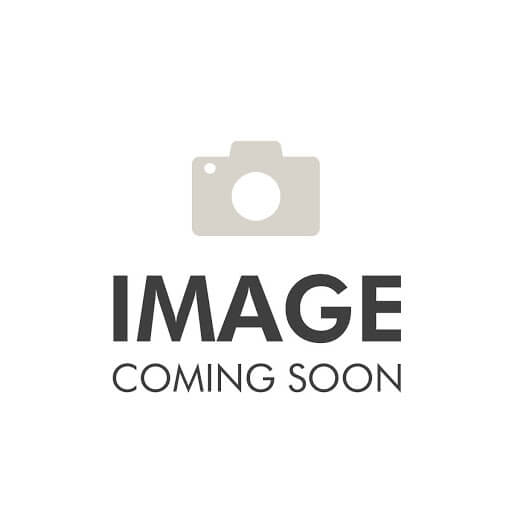 Ships by: Mon, Apr 12th
Earn 61 rewards points with this purchase
FREE Shipping over $50
Product Specialist
Lifetime Phone Support
Financing Options
Need Help?
Talk to one of our Experts!
If you need a hospital bed, you no longer need to look like you are in one. Med Mart has taken its 30-year history and understanding of the home care market to help create a home care bed with world-class functionality and aesthetics. Our team is proud to announce an exciting collaboration with Med Mizer, a local bed manufacturer to create the ultimate homecare bed. Unlike any long-term care bed on the market today, the MedPlus CompleteCare Bed was developed to truly meet the needs of patients at home. This modern design provides you with everything you need in a homecare bed without the cold facility look of other beds on the market today. The MedPlus CompleteCare Bed features a subtle gunmetal color frame and rails with a grey head and footboard option, which will compliment any home setting. An open architecture frame allows for any type of Safe Patient Handling Equipment and makes cleaning the bed quick and easy. You can use any mattress type thanks to the MedPlus Homecare Bed's flat, smooth deck frame, made with durable Thermofoil boards that are free of seams where water and dirt could enter.
The MedPlus CompleteCare Bed comes in two height settings. The SuperLow setting will dramatically lower the risk of falls and increase patient safety, and the Standard setting is perfect for anyone in need of an adjustable height frame. An expandable width function, 600-pound weight capacity, and an extension function that extends the bed from 80" to 84" make the MedPlus able to comfortably accommodate most people. Trendelenburg (use only with the head of the bed elevated) raises the foot of the bed to help with leg pain and swelling, and the reverse Trendelburg position function that will bring you to a seated position for watching TV, eating a meal, or visiting with family. Choose from 2 or 4 side rails with a tall option for air mattresses depending on your specific needs. The MedPlus CompleteCare Bed fits right in with your home, unlike other beds on the market today, and will provide you with the support and comfort that you need. Delivery and setup are quick and easy thanks to this bed's 4 piece bed design. Enjoy a 15 year mechanical warranty with a 5 year Linkak motor system warranty with purchase.
The MedPlus CompleteCare Bed by Med Mart is the ultimate homecare bed. This bed combines a modern design with the latest technology to give you a super functional bed that fits right in with the style of your home. Say goodbye to clunky facility-style beds that look out of place in your home. The MedPlus CompleteCare Bed will provide you with the safety, comfort, and support that you need without the look of a traditional long-term care bed. With unmatched functionality and a stunning design, you'll feel right at home in the MedPlus Homecare Bed
Product Highlights
Two height settings – super low (floor level for those concerned of falling out of the bed) and standard (for anyone looking for a reasonable adjustable height frame)
Home Care looks (Frame color, board color, etc – if you need a hospital bed, you no longer need to look like you are in one)
Trendelenburg and Reverse Trendelenburg– (various activities, watch tv, read a book, eat a meal, etc)
Expand the width of bed with ease from 36" to 42"
4 piece bed design (6 bolts, plug and play actuators) for easy delivery/set up
Thermofoil boards (superior given no seams for water to enter, more durable)
80/84" built in length extension
2 or 4 siderails options (and a higher rail for anyone using an air mattress)
Tubular smooth sleep decks (no mattress or skin tears) as well as the longest seat section (sleep surface is 4 piece design) for added comfort
Open architecture frame design allows for any type of safe patient handling equipment, out of bed transfers, and easy cleanability
600lb weight capacity – no bariatric beds have ever looked home like
Raise the foot section of the bed using the Trendelenburg positioning (with the head of bed elevated) to help with leg swelling
| | |
| --- | --- |
| Weight Capacity: | 600 lbs |
| Product Weight: | 270 lbs |
| Width: | 35" or 42" - adjustable |
| Length: | 80" or 84" w/ extension |
| Bed Height: | 3.5" to 19" or 7.5" to 23" |
| Overall Length: | 94" |
| Max Back Angle: | 65° |
| Max Knee Angle: | 37° |
| Power Requirements: | 120 VAC, 60 Hz |
| Max Current Draw: | 2.7 amps |
| Controller Output: | 24 VDC |
Warranty – Made in the USA, lifetime welds, 15 years mechanical, 5 years Linak motor/drive system
Frequently Bought Together: