By Roll-A-Ramp
SKU# A126A19 / Item ID # 27135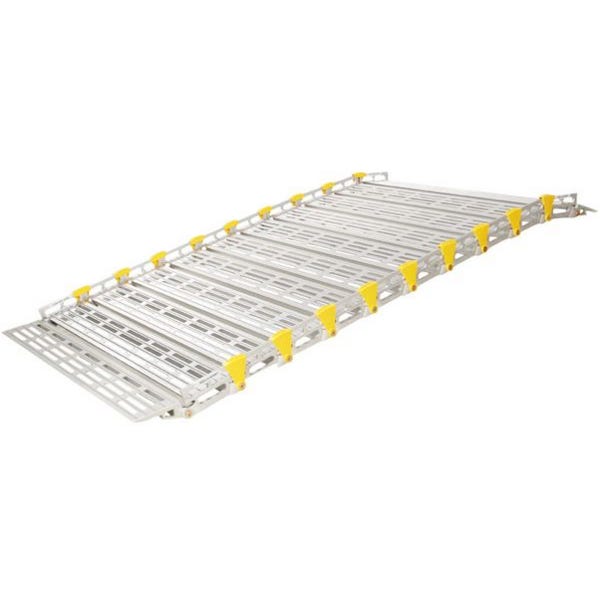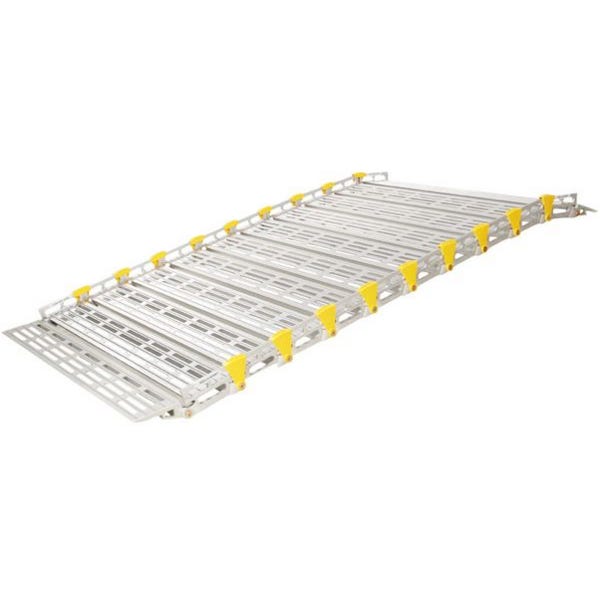 Ships by: Thu, Oct 12th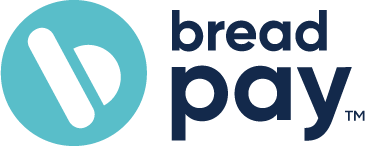 0% APR available for up to 18 Months*

No credit required. Pay over time. No late fees.
FREE Shipping over $50
Product Specialist
Lifetime Phone Support
Financing Options
Need Help?
Talk to one of our Experts!
Stop struggling with bulky ramps! From wheelchairs and home maintenance gear to motorcycles and power scooters, the one-of-a-kind Roll-A-Ramp portable ramp system can handle any job. Its unique roll-and-go design makes it the ideal choice when convenience, storage, and transportability are key concerns. These handy loading ramps are available in 26", 30", and 36" widths and can be customized to any length.
Combining strength and flexibility like no other portable ramp on the market, the revolutionary Roll-A-Ramp's award-winning design makes it the ultimate choice for portability, durability, and convenience!
Setting up and taking down your lightweight aluminum Roll-A-Ramp takes just seconds. Simply lay the rolled-up ramp on its side, remove the strap, and unroll the ramp to its full length before putting it in place. To roll up your ramp, reverse the process, snap on the strap, and go. The handy strap doubles as a carrying handle, so you can easily take your roll-up ramp anywhere.
Product Highlights
Made in USA
Rust-proof 6061-T6 aluminum construction
Roll up ability for compact storage and transport
Comes with handy strap for carrying
Built-in side rails
Available in three widths
Available in any length
Item #
Length
Width
Weight
Weight
Capacity

A12602A19

Overall: 3'
Usable: 2'
Overall: 26-5/8"
Ramp: 26"
Usable: 25"
20 lbs
1000 lbs

A12603A19

4'
3' usable
Overall: 26-5/8"
Ramp: 26"
Usable: 25"
26 lbs
1000 lbs

A12604A19

Overall: 5'
Usable: 4'
Overall: 26-5/8"
Ramp: 26"
Usable: 25"
33 lbs
1000 lbs

A12605A19

Overall: 6'
Usable: 5'
Overall: 26-5/8"
Ramp: 26"
Usable: 25"
39 lbs
1000 lbs

A12606A19

Overall: 7'
Usable: 6'
Overall: 26-5/8"
Ramp: 26"
Usable: 25"
44 lbs
1000 lbs

A12607A19

Overall: 8'
Usable: 7'
Overall: 26-5/8"
Ramp: 26"
Usable: 25"
51 lbs
1000 lbs

A12608A19

Overall: 9'
Usable: 8'
Overall: 26-5/8"
Ramp: 26"
Usable: 25"
57 lbs
1000 lbs

A12609A19

Overall: 10'
Usable: 9'
Overall: 26-5/8"
Ramp: 26"
Usable: 25"
70 lbs
875 lbs

A12610A19

Overall: 11'
Usable: 10'
Overall: 26-5/8"
Ramp: 26"
Usable: 25"
74 lbs
800 lbs

A12611A19

Overall: 12'
Usable: 11'
Overall: 26-5/8"
Ramp: 26"
Usable: 25"
82 lbs
725 lbs

A12612A19

Overall: 13'
Usable: 12''
Overall: 26-5/8"
Ramp: 26"
Usable: 25"
88 lbs
650 lbs

A13002A19

Overall: 3'
Usable: 2'
Overall: 30-5/8"
Ramp: 30"
Usable: 29"
21 lbs
1000 lbs

A13003A19

Overall: 4'
Usable: 3'
Overall: 30-5/8"
Ramp: 30"
Usable: 29"
27 lbs
1000 lbs

A13004A19

Overall: 5'
Usable: 4'
Overall: 30-5/8"
Ramp: 30"
Usable: 29"
34 lbs
1000 lbs

A13005A19

Overall: 6'
Usable: 5'
Overall: 30-5/8"
Ramp: 30"
Usable: 29"
41 lbs
1000 lbs

A13006A19

Overall: 7'
Usable: 6'
Overall: 30-5/8"
Ramp: 30"
Usable: 29"
48 lbs
1000 lbs

A13007A19

Overall: 8'
Usable: 7'
Overall: 30-5/8"
Ramp: 30"
Usable: 29"
54 lbs
1000 lbs

A13008A19

Overall: 9'
Usable: 8'
Overall: 30-5/8"
Ramp: 30"
Usable: 29"
60 lbs
1000 lbs

A13009A19

Overall: 10'
Usable: 9'
Overall: 30-5/8"
Ramp: 30"
Usable: 29"
72 lbs
875 lbs

A13010A19

Overall: 11'
Usable: 10'
Overall: 30-5/8"
Ramp: 30"
Usable: 29"
78 lbs
800 lbs

A13011A19

Overall: 12'
Usable: 11'
Overall: 30-5/8"
Ramp: 30"
Usable: 29"
88 lbs
725 lbs

A13012A19

Overall: 13'
Usable: 12'
Overall: 30-5/8"
Ramp: 30"
Usable: 29"
96 lbs
650 lbs

A13602A19

Overall: 3'
Usable: 2'
Overall: 36-5/8"
Ramp: 36"
Usable: 35"
23 lbs
1000 lbs

A13603A19

Overall: 4'
Usable: 3'
Overall: 36-5/8"
Ramp: 36"
Usable: 35"
33 lbs
1000 lbs

A13604A19

Overall: 5'
Usable: 4'
Overall: 36-5/8"
Ramp: 36"
Usable: 35"
39 lbs
1000 lbs

A13605A19

Overall: 6'
Usable: 5'
Overall: 36-5/8"
Ramp: 36"
Usable: 35"
47 lbs
1000 lbs

A13606A19

Overall: 7'
Usable:6'
Overall: 36-5/8"
Ramp: 36"
Usable: 35"
66 lbs
1000 lbs

A13607A19

Overall: 8'
Usable: 7'
Overall: 36-5/8"
Ramp: 36"
Usable: 35"
70 lbs
925 lbs

A13608A19

Overall: 9'
Usable: 8'
Overall: 36-5/8"
Ramp: 36"
Usable: 35"
78 lbs
850 lbs

A13609A19

Overall: 10'
Usable: 9'
Overall: 36-5/8"
Ramp: 36"
Usable: 35"
80 lbs
775 lbs

A13610A19

Overall: 11'
Usable: 10'
Overall: 36-5/8"
Ramp: 36"
Usable: 35"
86 lbs
700 lbs

A13611A19

Overall: 12'
Usable: 11'
Overall: 36-5/8"
Ramp: 36"
Usable: 35"
94 lbs
625 lbs

A13612A19

Overall: 13'
Usable: 12'
Overall: 36-5/8"
Ramp: 36"
Usable: 35"
104 lbs
550 lbs
Lifetime warranty (powder coated handrails not included)
Frequently Bought Together:
Frequently Bought Together: